S.F. Sues Feds Over Faulty Gun Background-Check System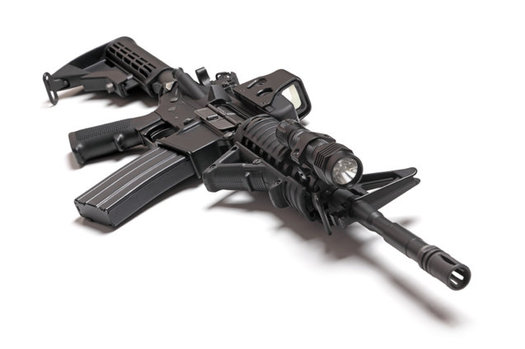 Gun safety groups say they're turning to the courts after Congress has failed to respond to an epidemic of mass shootings. (Ultra1s/iStockphoto)
December 28, 2017
SAN FRANCISCO – The City of San Francisco has joined New York City and Philadelphia in a lawsuit to force the Defense Department to improve its system for reporting military service members with disqualifying convictions or dishonorable discharges to the FBI's firearms background-check system.

The move comes after the revelation that the man who killed 26 people in a Texas church in November had been convicted of domestic violence while in the Air Force - but the DOD hadn't put that into the database, so he was able to buy weapons.

Kenneth Taber, lead counsel for the plaintiffs, said background checks are only effective if the system has all the information.

"It has to be accurate and it has to be complete," Taber said. "And any time you have thousands of pieces of information that are missing from the database, you create the opportunity for thousands of people to get the guns that they shouldn't be able to get."

The lawsuit asks the court to penalize the Secretary of Defense and the heads of the Army, Navy and Air Force if they fail to take action. The DOD's Inspector General recently testified before Congress that his office has been producing reports about the problem for 20 years, and that various military branches fail to submit between 14 and 41 percent of conviction records to the FBI.

The DOD released a statement saying it is working on the issue.

Taber said he plans to submit motions asking the court to force the DOD to submit all relevant names immediately, and develop a plan to comply with the law.

"A federal judge has the power to issue an injunction, and to hold people in contempt," he said. "The first of those motions seeks what's called expedited discovery, so that we can get to the bottom of why it is that the Defense Department has not followed the law, and how we can fix it."

In California, about a dozen people a day are denied permission to buy a firearm because they have been convicted of a felony, certain misdemeanors and gun crimes, are addicted to drugs, are under a domestic-violence restraining order, or have been committed to a mental institution, Taber said.