Mainers Set to Rub Elbows with State Lawmakers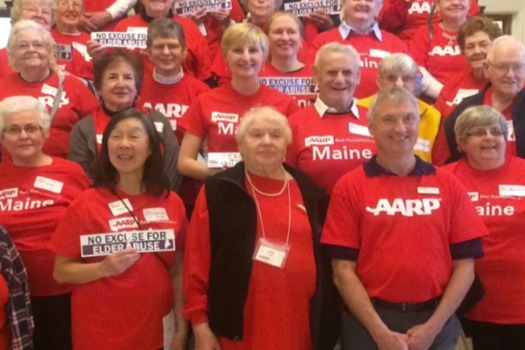 AARP Maine prides itself on its nonpartisan policy work. (AARP Maine)
January 8, 2018
AUGUSTA, Maine -- As Maine lawmakers begin hammering out their legislative agenda for the year, folks from around the state can get a first-hand look at the inner workings of the statehouse and even get involved.

AARP Maine will kick off its weekly "Tuesdays at the State House" tomorrow. Advocacy director Amy Gallant said it's an opportunity to rub elbows with lawmakers and policy experts.

"We're meeting with experts on housing, broadband, health care, utilities, a number of other areas that our members are interested in learning more about," Gallant said. "And all of those content experts will align with our legislative priorities for 2018."

Tomorrow's program starts at 9 a.m. as volunteers welcome legislators back to the State House, then participate in a tour and lunch.

She said the hope is to create teams of volunteers who will fully engage in the legislative process by attending committee hearings, building relationships with lawmakers and tracking legislation.

"Ultimately to be the ones who are testifying on our bills of interest, follow it through the House and Senate, be reporting back to others at Tuesdays at the Statehouse, and really be celebrated as crucial members who are responsible for the passage of bills that will support Mainers over 50," Gallant said.

AARP Maine's policy priorities for 2018 include a family caregiving tax credit; weatherization for senior housing; access to reliable, fast, affordable broadband; landline deregulation; and proposed electric rate increases. Gallant said nonpartisanship is the cornerstone of AARP's work.

"Our members who join us at Tuesdays at the Statehouse know how important that is to us," she said. "The work that we do would not be possible, could not happen, without very positive, genuine relationships with legislators on both sides of the aisle."

Gallant said Tuesdays at the State House will run through mid-April and are open to AARP members, their families and friends.