Study: ZIP Code Big Factor in Heart Health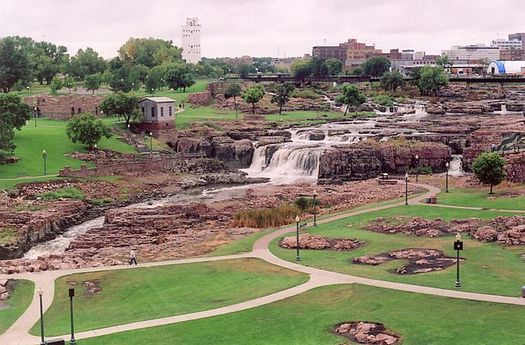 A neighborhood's walkability score can be an indicator of the health of its community members' hearts. (Don Graham/Flickr)
January 12, 2018
SIOUX FALLS, S. D. – New research has found where people live has a strong influence on the health of their hearts. The study, published in the journal Circulation: Cardiovascular Quality and Outcomes, found higher rates of heart failure in more deprived neighborhoods.

The study goes further. It found location had such a strong impact on heart health that it didn't matter what the person's socioeconomic status was.

Mary Michaels, public health prevention coordinator with the Sioux Falls Health Department, says health behavior and choices are important, but communities play a major role in people's health.

"In fact, your ZIP Code can oftentimes be a better predictor of your health than your genetic code," she says. "And that's because things that are in our environment influence the choices that we make every day."

The majority of study participants were middle-aged and low-income; 70 percent made less than $15,000 a year. According to researchers, nearly 5 percent of increased heart failure risk could be attributed to a person's neighborhood, regardless of economic or clinical status.

This research also indicates there are ways to make communities healthier for people.

Michaels is part of Live Well Sioux Falls, a community coalition that partners with the Health Department. A few years ago, the group did a health needs assessment of neighborhoods in the city, locating what are known as food deserts – where healthy food options are far away – and places that are smoke- or tobacco-free.

Live Well Sioux Falls also assessed walkability and pinpointed areas that need sidewalks, a crossing signal or something else to encourage exercise and moving around. Michaels says there's a lot community members can do to make their neighborhoods better.

"Your mind might immediately go to, 'Well, that's the job of the hospitals,' or, 'That's the job of my local clinic or the health department,'" says Michaels. "But all the sectors of our community can make such a huge impact."

Michaels notes there are economic benefits to having healthier communities, as well. Studies have shown walkable neighborhoods have higher home values and office rental prices, and more retail sales. Plus, employers save money on health-care costs if their workers are healthier.