Despite Progress, KY Still Last in Animal Protection Laws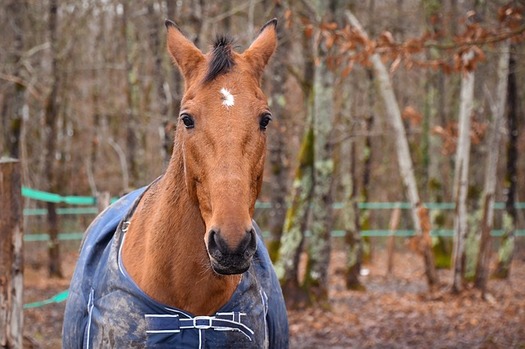 Kentucky passed a law in 2017 that allows courts to order people convicted of cruelty involving horses to lose ownership rights. (christels/Pixabay)
January 22, 2018
FRANKFORT, Ky. – Kentucky can't seem to claw its way out of last place when it comes to keeping animals safe.

For the 11th consecutive year, a report from the Animal Legal Defense Fund ranks the Commonwealth 50th among states in state and local animal protection laws.

Lora Dunn, director of the group's Criminal Justice Program, points out Kentucky has no felony laws for abandoning or neglecting animals, doesn't require veterinarians to report abuse, and doesn't require mental health evaluations as part of animal cruelty cases.

"This is a really important piece toward addressing the larger issue, not only of the abused animal, but ensuring that that offender does not go on to harm animals in the future," she states.

However, Dunn notes the state is making progress. Kentucky recently made it a felony to seriously injure or kill a service animal, and passed a law that allows courts to order people convicted of cruelty to horses to pay restitution costs, and lose the right to ownership of the animal involved.

While the report highlights how widely animal protection policies can vary, Dunn notes that more than half of all states have improved their laws over the last five years.

"We are recognizing now as a society that animals are important beings who feel pain, who can suffer," she states. "They are companions in our lives, and they deserve protection."

Dunn maintains the findings can be an impetus for change, and encourages Kentuckians to speak up.

"Contact your local representatives, because they really want to hear from you," she urges. "And we're very encouraged that in the past, because folks get involved, those representatives really hear your voices. And you can make a difference in affecting change for animals."

Iowa, Utah and Wyoming join Kentucky at the bottom of the list.

The top three states for most effective animal cruelty laws are Illinois, Oregon and California.


Mary Kuhlman, Public News Service - KY