Youth Getting Involved in Political Action Committee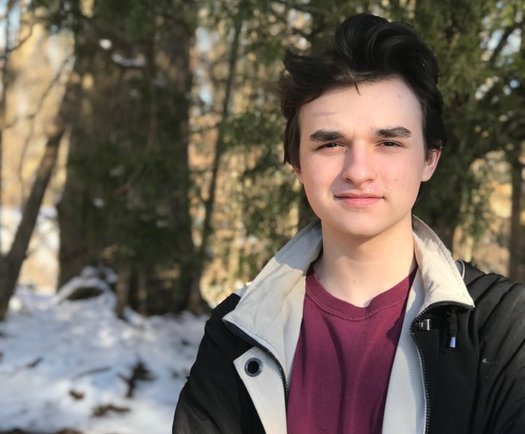 Ryan Hubbard started the Youth Global Advocacy PAC in 2017 and hopes to expand this year as we approach the midterm elections. (Ryan Hubbard)
January 23, 2018
NASHVILLE, Tenn. – At a time when civic engagement is heightened across the country, a teenager has taken a big step to participate in the political process.

Fifteen-year-old Ryan Hubbard in neighboring North Carolina founded the Youth Global Advocacy Political Action Committee last year. The group now has 15 members across the country and has endorsed four candidates so far. Hubbard says his PAC was born out of a desire to be respected in the political process.

"I've had experience with this working on campaigns," he says. "I wouldn't say discrimination, but definitely because of my age, people tend to not take me seriously - so definitely, this PAC is an outlet for youth to feel comfortable."

The Youth Global Advocacy PAC has endorsed two candidates in Illinois, one in Florida and one in North Carolina. Hubbard says the goal of YGA is to give young people the opportunity to gain exposure to advocacy and campaigns, and he'd like to increase youth civic engagement across the country.

"DD" Adams is running for Congress in North Carolina's 5th District and says she is thrilled to get support from a young person from her state.

"I was humbled by it," she says. "We can't wait until they become 18 to vote to get them plugged in to how important it is for them to have some semblance of what the issues are."

Hubbard says YGA has very specific qualities it looks for in its candidates.

"Definitely a strong stance on youth civic engagement and a strong stance on social issues, including paid family medical leave, LGBTQ issues, African-American rights issues, et cetera," Hubbard adds. "So that's something we definitely look into when we endorse."

Hubbard says he's seeking donations for his PAC and also volunteer members and leaders to support the effort as his group prepares for the 2018 midterm elections.
Stephanie Carson, Public News Service - TN