Can Silicon Valley Help Save the National Parks?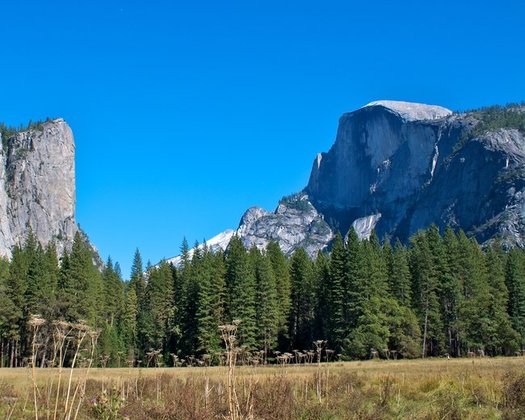 A variety of experts will look this weekend for creative ways to reduce and/or fund the massive maintenance backlog at places like Yosemite, part of the National Park system. (Schick/Morguefile)
February 9, 2018
SAN FRANCISCO – This weekend, Silicon Valley is harnessing its brainpower to help devise solutions to the $11.3 billion backlog in deferred maintenance facing America's national parks and monuments.

The Pew Charitable Trusts, along with the group CivicMakers, is hosting the "Parks and Tech Challenge" at Fort Mason in San Francisco. Marcia Argust, director of Pew's "Restore America's Parks" campaign, says the event brings together technology experts, designers, sustainability specialists and park experts to 'think outside the box.'

"What we're looking for is thoughts that would provide cost savings to the Park Service," says Argust, "as well as ideas that might come up with ways to generate revenue."

She says the group will try to find energy savings, consider new materials that might have longer life cycles, or come up with ways to harness data so that park managers can catch repairs sooner, before they become more expensive to fix.

Argust notes that the parks are entering their second century, so much of the infrastructure is aging. That includes water and sewer systems, historic buildings, bridges, tunnels and more.

"Half of the backlog is attributed to roads. The Park Service maintains over 12,500 roads," she says. "They are also responsible for over 28,000 buildings; and they also have over 18,000 miles of trails."

Organizers of the event say they hope the "parks and tech hackathon" will produce long-lasting solutions that could draw down the maintenance backlog and keep it from escalating.


Support for this reporting was provided by The Pew Charitable Trusts.


Suzanne Potter, Public News Service - CA