ADA "Reform" Bill Raises Concerns from Advocates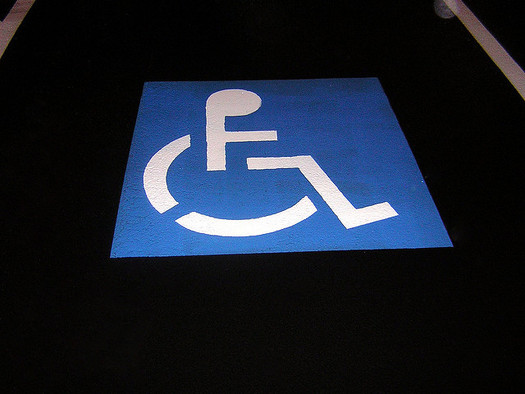 ADA enforcement essentially relies on people with disabilities challenging violations. (Ian MacKenzie cosgriff/Flickr)
February 12, 2018
FRANKFORT, Ky. – A bill in Congress aimed at strengthening the Americans with Disabilities Act (ADA) may not be what it seems, according to its critics.

The U.S. House could vote this week on the ADA Education and Reform Act of 2017 (H.R. 620), which would give businesses accused of not complying with the law a grace period to fix alleged infractions on their properties before they are subject to litigation.

Proponents claim it will curb frivolous lawsuits. But Marilyn Golden, senior policy analyst with the Disability Rights Education & Defense Fund, argues that most lawsuits filed under the ADA are not about money – but about well-meaning efforts to make buildings more accessible.

"If this bill passed, it would be very, very damaging for the civil rights of people with disabilities," Golden warned. "It would mean businesses had no incentive to comply voluntarily with the law; businesses could just take a wait-and-see attitude."

ADA enforcement essentially relies on people with disabilities challenging violations. Golden predicted the legislation would complicate the complaint process and greatly lengthen the time it takes to bring a business into compliance.

Golden added the ADA has been law for 28 years, so businesses have had ample time to understand the law's requirements and comply. She contends it isn't an onerous process.

"Right in the law, it says it means easily able to be accomplished and carried out without much difficulty or expense – so, whatever is cheap and easy for them, in a sense," she said.

While it's an issue that may not impact people without disabilities now, Golden is convinced it very well could in the future.

"As our average age gets older, more and more people will be hampered or excluded by the barriers in buildings that just may be left in place because of this bill," she said.

Opponents also note the bill was not crafted with input from the disability-rights community.

The House could vote on H.R. 620 as early as Wednesday.

Mary Kuhlman, Public News Service - KY