Trump's Budget Takes Aim at Public Lands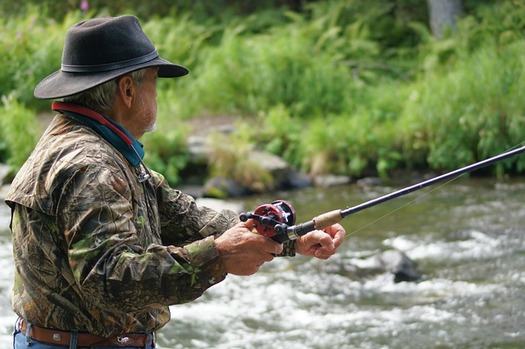 Outdoor recreation supports more than 100,000 jobs and contributes more than $10 billion to Colorado's economy annually. (Pixabay)
February 15, 2018
DENVER — Conservationists, sports enthusiasts, hunters and anglers are gearing up for a battle over the Trump administration's proposed 2019 budget, which cuts the U.S. Department of Interior's funding by 17 percent. Public lands advocates also are concerned that Trump's infrastructure plan would clear the way to sell off public lands to the highest bidder.

John Gale, conservation director with Backcountry Hunters and Anglers, said the administration's plans to reduce the Land and Water Conservation Fund by 98 percent is shortsighted. He said the fund, which comes from fees paid by offshore oil and gas companies, is widely supported and has touched every county in the country.

"It funds things like baseball fields and local parks, and contributes to private and public business partnerships," Gale said. "And it's also probably the best program for securing access on public lands."

Gale pointed to LWCF projects in southern Colorado that have helped protect wetland habitat and waterfowl, and land acquisitions including the Cross Mountain Ranch near Steamboat Springs, which helped preserve pristine trout waters and a robust population of elk. Trump's budget also earmarks nearly $20 million to make the DOI more efficient.

Gale said he supports making federal agencies more efficient, but believes increased funding is necessary to tackle important issues facing public lands, such as ending "fire-borrowing," where agencies divert funds from forest health and fire-prevention programs to fight wildfires. Gale said he'd like to see President Donald Trump and his Cabinet take a lesson from how things are done in Colorado and the West.

"Where we actually get around the breakfast table together and we put aside ideological differences," he said. "I would like to see the administration focus their energy on resolving some of these real issues that we face on public lands, instead of making blanket cuts."

Gale said investing in public lands pays off. Outdoor recreation supports more than 100,000 jobs in Colorado, contributes more than $10 billion to the state's economy and generates $500 million in tax revenue annually, according to the Outdoor Industry Association.
Eric Galatas, Public News Service - CO