Walk, Run or Ride to Help Kentuckians with Diabetes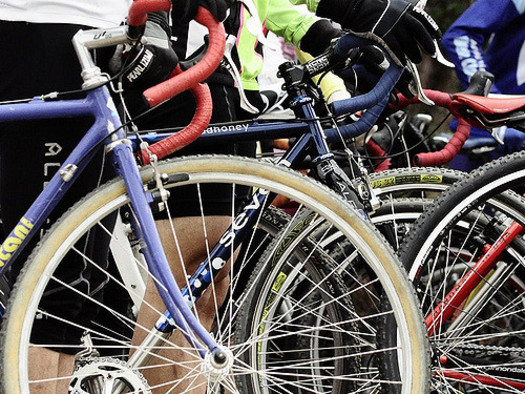 The Tour de Cure Kentucky in May will include cycling courses as well as a 5K walk and run. (musume miyuki/Flickr)
February 26, 2018
FRANKFORT, Ky. — Folks from all walks of life are invited to take in the beauty of Kentucky's Bourbon Trail while raising awareness about a disease that affects nearly 450,000 people in the state.

The American Diabetes Association Tour de Cure will be held May 19 at Keeneland Race Course. It's an event near and dear to Andy Shea, president and CEO of the Lexington Legends. He lost his aunt to diabetic complications when he was just a teen, and has since been a strong advocate for fighting the disease.

"She was the most amazing, full-of-life person, and this horrible disease took her life," Shea said. "So for me personally, as well as my whole family, really finding a cure for diabetes is an A-1 goal for us."

Shea and his wife, Kristina, are chairing the event that features cycling routes, a 5K run and walk and a one-mile fun walk. He said families, businesses, school organizations and other groups can register as teams, or folks can go it alone.

According to the Centers for Disease Control and Prevention, more than 1 million adults in Kentucky have pre-diabetes, but just 240,000 report being diagnosed. Kristina Shea said she hopes the Tour de Cure will help more people learn and understand the scope of the disease.

"This is to bring awareness to something that truly people aren't necessarily aware of," she said. "I really don't think that there is as much awareness with diabetes as a lot of other diseases that cause such grief among families."

Andy Shea said the race gives those impacted by diabetes a sense of community as they fight for their health.

"We really do try to make it as a fun event that's really making strides towards a cure - allowing people to speak with one another, to hear one another's stories, to bounce ideas off one another," he said, "so that they never, ever have that feeling of being alone or somewhat different or lacking."

Organizers expect around 1,500 participants who will help raise money for research, advocacy programs and education. More information is online at diabetes.org/kentuckytour.