What's In Your Water? Report Finds Toxic Chemicals Spreading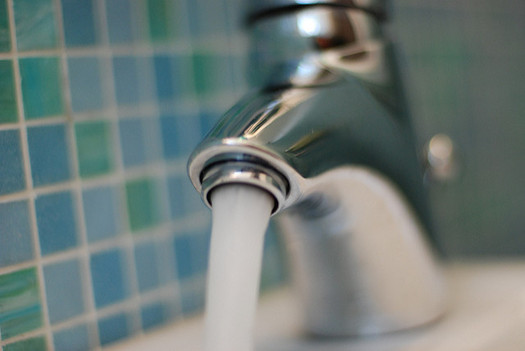 The EPA tested for PFAS between 2013 and 2016, but since its program ended, there is no ongoing nationwide testing of drinking water for those chemicals. (Joe Shlabotnik/Flickr)
April 18, 2018
MURFREESBORO, Tenn. - Chemical compounds often used to make carpets, clothing and cookware are spreading into the country's water supply, including at least two communities in Tennessee, according to a new analysis that documents the chemical compounds known as PFAS (per- and polyfluoroalkyl substances) at 94 sites in 22 states.

An interactive map released today lists the Consolidated Utility District in Murfreesboro and Savannah Valley Utility District serving Georgetown as having levels of toxic, fluorinated chemicals in their drinking water. Bill Walker, the Environmental Working Group's editor in chief, said the map illustrates a larger problem.

"This is a very painful and dangerous lesson in the mistake that we make with toxic chemicals of all kinds," he said, "Where we let them out into commerce, they're becoming ubiquitous in our consumer products - and yet, there was no testing before they went on the market to see what the human health effects were."

The research was done by the Environmental Working Group and the Social Science Environmental Health Research Institute.

In response to the listing, a spokesperson for CUD said the chemicals were found in a test four years ago but haven't turned up in subsequent tests. Savannah Valley did not respond to a request for comment. PFAS have been linked to cancer, thyroid disease and immune-system problems.

Sites on the interactive map include industrial plants, dumps, military air bases, civilian airports and fire training sites. The report said the pollution affects tap water for 16 million people, but Walker said that could just be the beginning.

"The problem just keeps expanding," he said, "Not only do we keep finding more sites, but we keep finding more chemicals in this family that are contaminating drinking water."

Last year, an American Red Cross study found that the blood of the average American has traces of PFOA, one of the chemicals in the group that has been widely used as a nonstick coating for cookware. The Environmental Protection Agency has no legal limits for the PFAS chemicals in drinking water, only a non-enforceable health advisory.

The interactive map is online at ewg.org, and EPA information on PFAS is at epa.gov.