Ohio Requests Medicaid Work Requirement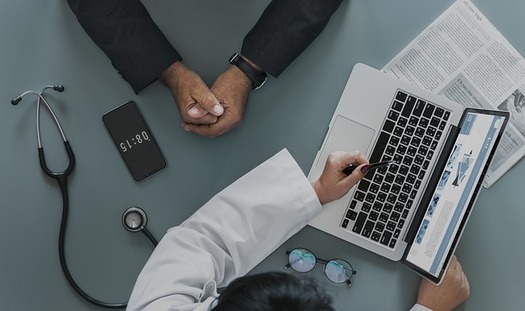 The Ohio Department of Medicaid estimates that 18,000 people will lose their Medicaid eligibility when they aren't able to comply with a work requirement. (Pixabay)
May 2, 2018
COLUMBUS, Ohio - Despite some opposition, Ohio is moving forward with a proposal to require that people work before they can receive Medicaid.

The Ohio Department of Medicaid this week applied for a federal waiver to require able-bodied Ohioans who received coverage through Medicaid expansion to meet certain work requirements. During a 30-day comment period, 93 percent were in opposition to the plan, with some saying it creates hurdles for those who rely on Medicaid for health care and puts their coverage at risk.

As Ohio state director of Faith in Public Life, the Rev. Dan Clark said he sees it as a moral issue.

"Are we going to punish people who are sick or hurt, or struggling with opiate addiction, while we use those savings to give handouts to the wealthiest few among us? Many faiths say no to greed and yes to community, and yes to healing, and yes to treating others the way we want to be treated," he said.

The proposal calls for able-bodied Medicaid enrollees to work or participate in community service activities for at least 20 hours a week, and the ODM estimates that 18,000 people won't be able to comply and will lose eligibility. Ohio joins a list of nine states now awaiting decisions from the federal Centers for Medicare and Medicaid Services, which already approved similar proposals in Arkansas, Indiana and Kentucky.

The goal of the requirement is to reduce costs and help push people into jobs. But Steve Wagner, executive director of the Universal Health Care Action Network of Ohio, argued that the waiver submission is vague and has scarce details on how it will help create job opportunities.

"It's not going to provide the types of jobs for people that are currently on Medicaid that would allow them to have health insurance, to have an income that really brings them out of poverty," he said, "So, there's not that kind of job creation - so what's then the point of this?"

State officials have said the waiver will allow those who lose coverage to gain it back once they are able to comply with the work requirement. A decision on the waiver could come as early as June.

The Ohio waiver request is online at medicaid.ohio.gov.

---

Reporting by Ohio News Connection in association with Media in the Public Interest, and funded in part by the George Gund Foundation.