TN Children Could Lose if SNAP Work Requirement Passed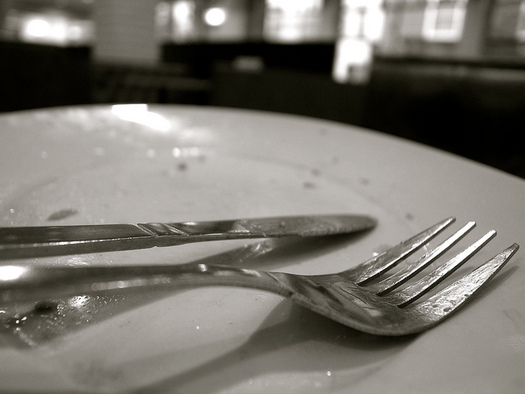 According to Feeding America, one in four Tennessee children goes to bed hungry because of food insecurity. (Graham Holliday/flickr)
May 16, 2018
NASHVILLE, Tenn. - The U.S. House of Representatives is expected to vote Thursday on the Agriculture and Nutrition Act of 2018, more commonly referred to as the Farm Bill. While the name might imply it will influence only the country's agriculture industry, the impact extends far beyond that.

At stake in this year's legislation are measures that would institute work requirements for SNAP recipients, but the changes would impact more than just them. Beth Messersmith, a campaign director for MomsRising, said the change also would dip into the bottom line of Tennessee businesses.

"It's also going to be undermining our local economies because SNAP dollars go directly to grocery stores, to local stores. They go back into the local economy," she said. "When we see SNAP cuts, we're actually seeing local cuts as well."

Forty percent of those in Tennessee households receiving SNAP benefits are children, according to Feeding America, a network of food banks.

More than half of SNAP recipients aleady work, Messersmith said, and those who do not often are incapable of working. Without the benefits, many will rely on community food pantries, already struggling to meet the needs of their communities.

Messersmith said the new work requirements don't take into account fluctuating hours of many service-industry jobs and related needs that come from working, such as child care and transportation.

"If they saw their hours cut at work, they could be at risk of losing their SNAP benefits for up to a year," she said. "Seniors, for example; if they can't meet the minimum number of work requirements because of age discrimination, they would be at risk of losing the SNAP benefits they rely on."

While the legislation starts at the federal level, Messersmith said it will fall to the states to find funding to enforce the legislation.

"States are going to have to provide increased job training and employment, but it doesn't provide meaningful funding to help states do that," she said, "and it's going to say that states have to track the work hours of these 6 million to 7 million SNAP recipients every month, but it really doesn't provide the funding to make that happen."

The Farm Bill would cut SNAP funding by $17 billion, a savings partly needed to cover the cost of the tax cuts passed by Congress last year. Its text is online at agriculture.house.gov.
Stephanie Carson, Public News Service - TN