Sinclair Broadcast to Face Protestors at Shareholders' Meeting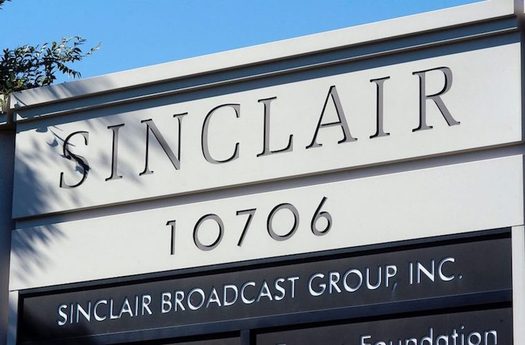 The Sinclair Broadcast Group operates four stations in the Twin Cities. (wbur.org)
June 7, 2018
ST. PAUL, Minn. – Shareholders of Sinclair Broadcast Group holding their annual meeting outside of Baltimore Thursday will be met by protesters opposed to the company's proposed merger with Tribune Media.

The media reform group Free Press Action Fund, which is suing the Federal Communications Commission, will announce a nationwide series of actions urging decision makers at the Department of Justice and FCC to reject the deal.

Dana Floberg, a policy analyst with Free Press Action Fund, says the Tribune deal would give the right-leaning Sinclair control of more than 233 local TV stations, including four in the Minneapolis-St. Paul market, reaching 72 percent of the country's population and 39 of the top 50 media markets.

"Recently the FCC has made so many dramatic changes to its broadcast rules that seem designed specifically to allow this unprecedented merger," Floberg points out.

Earlier this year, Sinclair was criticized after it was revealed anchors at its affiliate stations were forced to read a prepared script denouncing so-called fake news and false reporting in the national media.

Currently broadcasters must comply with a national ownership cap that prevents them from owning enough stations to reach more than 39 percent of the total national television audience.

Floberg says TV viewers are more likely to trust local news than national news, but if the merger goes through, they may get local news with a conservative slant that does not meet basic journalistic standards of fairness, objectivity and accuracy.

"And we think that this is only going to lead to big broadcasters, including Sinclair and others shuttering their newsrooms in local communities and producing even more news from their corporate headquarters," she states.

Sinclair is the largest local TV operator in the U.S. and owns 193 local stations in 89 markets.

Sinclair has a track record for refusing to air news critical of the Trump administration and hiring commentators who are also Trump supporters.

Free Press will be joined at Thursday's rally by representatives from Color of Change, Common Cause and others.