Iowa Farmers Monitor Trump's Ultimatum on Trade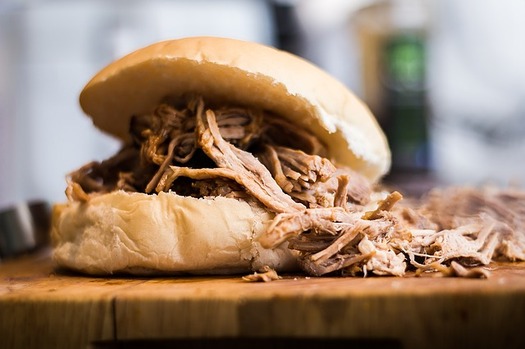 Mexico's plan to slap a tariff on pork products in retaliation for aluminum and steel import levies could cost U.S. pork farmers $360 million annually. (btfrewinphotography/Pixabay)
June 11, 2018
DES MOINES, Iowa — The price Iowa farmers are getting for soybeans is 50 to 70 cents better than this time last year, but whether that will continue may depend on the outcome of trade talks between America and its closest allies.

President Donald Trump delivered a threat to trade partners meeting in Canada over the weekend, saying they must dramatically reduce trade barriers or risk losing all access to the U.S. economy. Iowa State University economist Chad Hart said until the recent trade dispute, it looked like Iowa farmers were on course to benefit from a seventh year of record exports.

"Corn had had the second-best export year it ever had; ethanol just had a record export year," Hart said. "But I think U.S. ag is sitting here going, 'We could have more if we could calm this trade situation down.'"

At a weekend summit with leaders of Britain, Canada, France, Germany, Japan and Italy, President Trump said his ultimate goal is the elimination of all trade duties. Global tariffs are currently around 3 percent, or close to their lowest levels ever, according to data from the World Bank.

Hart said this year's crop planting is almost finished, and because markets prefer stability, farmers would like a better sense of what will happen when they take those crops to market. He said he believes many Iowa farmers are still optimistic the president can negotiate even better trade policies for the U.S.

"He's looking to strike a better deal, he's taking a harder-line approach than previous administrations have," Hart said. "It has, if you will, bigger risk but a bigger return potential as well."

Farmers have seen lower pork prices due to Chinese tariffs imposed earlier this year. And last week, Mexico said it too would hike prices for U.S. pork in retaliation for tariffs announced on steel and aluminum imports from Mexico.

Hart said long-term tariffs by Mexico could hurt Iowa farmers even more than the Chinese tariffs.

"But Mexico is big in corn, they're big in soybeans, they're big in pork, they're big in beef, they're big in ethanol," he explained. "The idea is basically all the big ag commodities that we produce here in Iowa, Mexico is a major market for."

The U.S. Chamber of Commerce has predicted Iowa is "at risk" of losing 138,000 jobs related to trade with Canada and Mexico.