DNR: Search for Source of Groundwater Contamination Near Lake Michigan Continues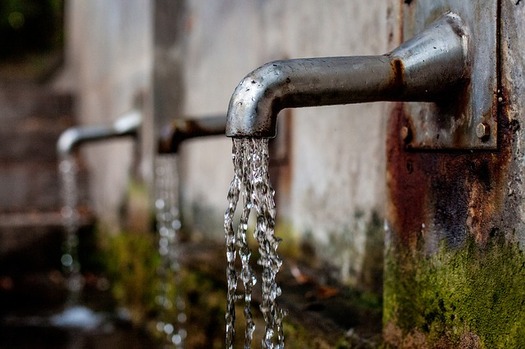 Tyco Fire Products, a unit of Johnson Controls International, is investigating the source and extent of the groundwater contamination by testing soil, ditches and surface water. (Pixabay)
June 21, 2018
MARINETTE, Wis. — Wisconsin DNR officials say testing is still ongoing near Lake Michigan after Tyco Fire Products found new evidence of groundwater pollution at its manufacturing plant in Marinette.

Tyco, which is part of Johnson Controls International, found perfluorinated chemicals - or PFCs - in its well samples. The U.S. Department of Environmental Protection already had directed the company - which makes products such as non-stick pans and water-repellent clothing - to test for PFCs in a separate cleanup for arsenic.

PFCs are drawing scrutiny because of potential health effects, including increased risk of some cancers and developmental problems in fetuses. Steve Ales, field operations director with the Wisconsin Department of Natural Resources, said due to improved weather conditions, the company is now able to do more field investigations.

"So with that, they're collecting surface water samples, they're collecting soil samples, groundwater samples, all with the goal of trying to determine where the contamination is," Ales said.

Trace amounts of the chemicals also have been detected in Marinette's municipal drinking water. However, city and Department of Natural Resources officials say the levels are extremely low and not considered a danger to public health.

Around December, chemicals were found to have spread from Tyco's fire training center to private wells. Residents of Marinette were spared since they are on public water supplies. But, Ales said, the company had to provide bottled water for some people living in the nearby town of Peshtigo.

"There is no drinking water standard, but there is a federal health advisory level," Ales explained. "And when a well has come in above the federal health advisory level, the company has been offering those properties a treatment system."

Elevated levels of PFCs appeared in Marinette's wastewater treatment system during November and May testing, according to records from the city and the Department of Natural Resources. DNR has directed the city to also test sludge samples from leftover waste, and officials are waiting for the lab results.
Trimmel Gomes, Public News Service - WI