Census Count: Report Warns WI Kids Could be Missed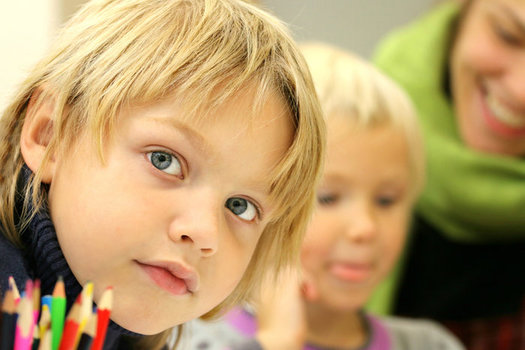 Poverty affects an estimated 200,000 children in Wisconsin. (StockSnap)
June 27, 2018
MADISON, Wis. – Wisconsin is doing well by its kids, ranked 12th overall in the new 2018 KIDS COUNT Data Book released today.

The Annie E. Casey Foundation measures indicators of children's well-being, from health and education, to family and community factors that affect kids' daily lives.

This year's report brings up another kind of data - the upcoming U.S. Census. Ken Taylor, executive director of the group Kids Forward, explains accurate counts will make a difference in how billions of dollars are allocated for programs that help Wisconsin families.

He notes young children, and children of color, are the most likely to be overlooked in the census count.

"And those kids are much more likely to be poor, much more likely to have the challenges that growing up poor provide," Taylor says. "And so, it's particularly important that we count them, and then we're able to support them in their communities."

The Casey Foundation estimates about 34,000 young children in Wisconsin live in areas considered hard to count. The report notes that in 2010, the census had a national under-count of 1 million children under age five.

The Census Bureau lacks a permanent director and is operating on a smaller budget than in past years. Laura Speer, associate director for policy reform and advocacy at the Casey Foundation, says another complication is the way the census data will be gathered.

"This will be the first census that's conducted primarily online, so we want to make sure that people who don't have access to the internet easily are able to complete the census, and to be represented and counted in the democracy," Speer says.

Despite Wisconsin's high overall ranking in the Data Book, child poverty still impacts the lives of nearly 200,000 kids. Taylor adds there are significant racial and ethnic disparities.

"While about 10 percent of our white kids live in poverty, almost half of our African-American kids, almost 40 percent of our American Indian kids, and almost a third of our Latino kids live in poverty," says Taylor.

He adds the number of children living in high-poverty areas has not changed, despite the economy rebounding for many families and communities.


Mary Kuhlman, Public News Service - WI