Tips for Avoiding Fireworks Injuries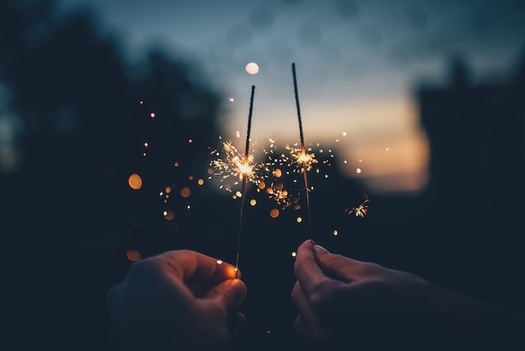 One in five fireworks-related injuries to children is caused by sparklers, which can burn at temperatures of up to 1,800 degrees Fahrenheit. (Ian Schneider)
July 4, 2018
OMAHA, Neb. - For many Nebraskans, the Fourth of July just wouldn't be complete without fireworks. Officials are encouraging residents to enjoy the tradition, but make sure to look for and prevent potential dangers.

In 2017, some 13,000 people ended up in hospital emergency rooms due to fireworks-related injuries. Eric Koeppe, president and chief executive of the National Safety Council of Nebraska, said the easiest way to avoid problems is to let someone else do the work.

"We encourage people to leave it up to the pros and go to your local community fireworks shows," he said. "Enjoy that; let them put the fireworks off."

For people who do decide to bring the explosions closer to home, Koeppe said, following a few simple guidelines can help keep everyone safe.

"Keep children away from fireworks, do it sober, and making sure you have plenty of room between where you're putting the fireworks off and the people that are watching it," he said.

Since the most common injuries are to the fingers, face and eyes, Koeppe advised people to make sure the fireworks are on the ground, not in your hands, before lighting.

It's a good idea to wear eye protection, he said, and have a bucket of water nearby to douse any duds that don't go off. Koeppe said sparklers burn at very high temperatures, up to 1,800 degrees, and can set clothing on fire and cause serious burns.

"One of the things we always think is very safe are the sparklers. Children using fireworks should be at least 12 years old, and always be closely supervised," he said. "Twenty percent of fireworks injuries to children are from sparklers."

Nationwide, fireworks start some 18,000 fires a year on average, causing damage not only to people but homes, businesses and other structures.
Eric Galatas, Public News Service - NE