Bipartisan Bill Would Fund Large Chunk of Park Maintenance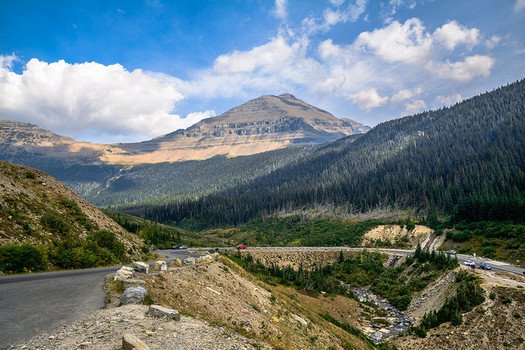 Montana's national parks have nearly $220 million in deferred maintenance to be done. (dconvertini/Flickr)
July 9, 2018
HELENA, Mont. – A bill to address the crumbling infrastructure in America's national parks is scheduled for a congressional hearing this week.

The Restore Our Parks Act would provide up to $6.5 billion over the next five years to chip away at national parks' growing maintenance backlog, estimated to be more than $11 billion.

Patrick Tabor, owner of Swan Mountain Outfitters in Glacier National Park, praises the bipartisan support behind this bill as well as U.S. Sen. Steve Daines' work on it.

Tabor says right now, the meager funds available for parks aren't cutting it.

"It's an issue of prioritization," he states. "So, it seems like when the money finally does come in, they can only get after things that are nearly falling down, instead of getting ahead of it."

The bill has support from Interior Secretary Ryan Zinke and conservation groups. It would use funds generated from onshore and offshore drilling.

The U.S. Senate Energy and Natural Resources' Subcommittee on National Parks holds a hearing on the bill on Wednesday.

According to The Pew Charitable Trusts' Restore America's Parks campaign, the maintenance backlog in Montana is $217 million for roads, trails, restrooms and more.

Rebecca Knuffke, an officer with the campaign, says addressing these needs also would create jobs.

"A recent Pew-commissioned analysis found that if we fix all of our deferred maintenance, we could support or create at least 110,000 jobs, with over 2,000 jobs in Montana alone," she points out.

Tabor maintains the job creation component of this bill is important.

"You look at this backlog of $11 billion and the projects that will start to come out of it, this is in effect almost a jobs bill, because it's going to create a tremendous amount of job opportunities for people doing the restoration work," he states.

The Restore Our Parks Act is a compromise bill created with the merger of two separate bills aimed at addressing park maintenance.

Support for this reporting was provided by The Pew Charitable Trusts.
Eric Tegethoff, Public News Service - MT