Senators Consider Bill to Fix National Park Maintenance Backlog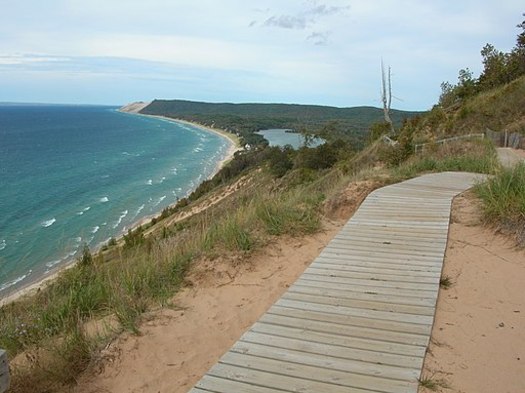 The National Park Service estimates that the Sleeping Bear Dunes National Seashore needs almost $17 million in repairs. (National Park Service)
July 9, 2018
LANSING, Mich. – Legislation to fund billions of dollars in deferred maintenance in America's national parks gets a hearing in Washington on Wednesday.

The Restore Our Parks Act would set up a fund dedicated to national parks using money from onshore and offshore drilling for oil, gas and minerals.

Bob Sutherland, president of Cherry Republics, a cherry retailer in northern Michigan, says his company and many others rely on the national parks system to draw in tourists, who make up the bulk of their customer base.

"The Sleeping Bear Dunes National Lakeshore brings over a million people to our region," he points out. "And the key to bringing them up is a healthy national park system. The quality of those restrooms and campgrounds, the trails, is critical."

The U.S. Senate Energy and Natural Resources' Subcommittee on National Parks will consider the bipartisan bill, which is a compromise involving several previous proposals.

It would establish a National Park Service Legacy Restoration Fund, and raise up to $1.3 billion a year for the next five years.

Rebecca Knuffke, an officer with The Pew Charitable Trusts' Restore America's Parks campaign, says both the scale of the problem – and the benefits of solving it – are great.

"Nationwide, our national park system has $11.6 billion in needed repairs, including more than $52 million in Michigan," she points out. "A recent Pew-commissioned analysis found that if we fix all of our deferred maintenance, we could support or create at least 110,000 jobs, with 452 in Michigan alone."

Knuffke says last year, tourists visiting national parks spent more than $18 billion in nearby communities, which supported 306,000 jobs and added almost $39 billion to the national economy.

Support for this reporting was provided by The Pew Charitable Trusts.