Report Shows Effects of Climate Change on VA Summer Fun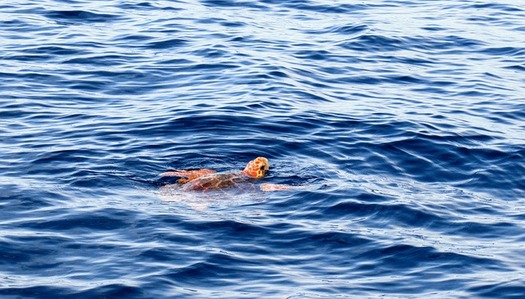 Virginia's beaches and coastal waters support five of the seven sea turtle species found worldwide. (Pixabay)
August 15, 2018
RICHMOND, Va. - Summertime is synonymous with getting outside to have fun for many Virginians, but a new report sheds light on how climate change is threatening beloved summer activities across the country.

The National Wildlife Federation's "Safeguarding Summer" report, released today, showed that in addition to making summers hotter, climate change is causing an increase in tick-borne illnesses, eroding beaches and causing even more summer baseball game rainouts.

Dr. Jeremy Hoffman, a climate and earth specialist at the Science Museum of Virginia, said the state's soaring summer temperatures also mean pests such as mosquitoes are breeding longer.

"We just saw the West Nile virus reappear in Virginia, and that's primarily carried by mosquitoes," he said. "So, these warmer temperatures, while they might be enjoyable in some respects, threaten our health in more than one way."

The report warned that extreme weather affects Virginia's beaches and coastal waters, including habitat for thousands of sea turtles that swim into Chesapeake Bay. It said the only way to combat these kinds of threats to summer recreation is to work to slow climate change.

"We not just can reduce our dependence on fossil fuels but we have the means to actually use alternative energy sources," said Doug Inkley, who retired as senior scientist for the National Wildlife Federation. "Now's the time. The sooner we do it, the better. If we wait too long it's going to become much harder to do and the impacts of climate change are going to be much greater on all of us."

The report called for nationwide investment in clean energy and regulations to encourage fuel-efficient vehicles. However, it pointed out that the Trump administration has been rolling back many policies that were put in place to moderate climate change.

The report is online at nwf.org/summer.
Trimmel Gomes, Public News Service - VA