Ore. Protesters Join Nationwide Rallies Against SCOTUS Nominee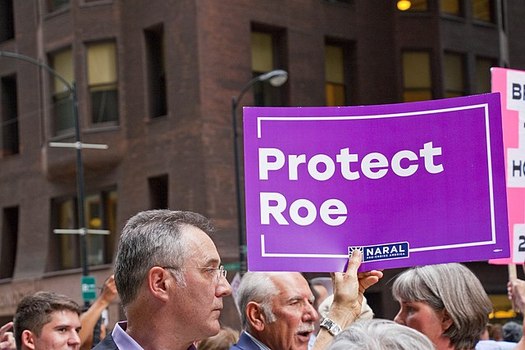 Opponents of Brett Kavanaugh's nomination to the Supreme Court are concerned he could overturn Roe v. Wade. (Charles Edward Miller/Wikimedia Commons)
August 24, 2018
SHERWOOD, Ore. – Rallies in Oregon and nationwide are taking place on Sunday to protest President Donald Trump's nominee for the U.S. Supreme Court, Brett Kavanaugh.

The protests coincide with Women's Equality Day, which celebrates the 19th Amendment to the Constitution that gave women the right to vote. More than 150 "Unite for Justice" rallies are scheduled, including four in Oregon, and a main focus will be women's reproductive rights.

Maddie Gavel-Briggs is a leader of Our Indivisible Revolution Sherwood, the group sponsoring the rally. She worries that Kavanaugh could roll back those rights.

"To have this nominee at this time – someone who will, most assuredly, weigh in on Roe v. Wade and could set us back decades in women's rights and opportunities to have a choice over their bodies and their futures – there's so many things that are in jeopardy," says Gavel-Briggs.

This week, Kavanaugh told Maine Republican Senator Susan Collins, a pro-choice Republican, that he believes the Roe versus Wade case is "settled law." Other protests are planned for Bend, Coos Bay and Eugene, and in Vancouver, Washington.

Gavel-Briggs says it's important that this rally is taking place in Sherwood, about 20 miles outside of Portland. At an event to support families separated at the U.S./Mexico border last month, she says about 300 people from the surrounding towns showed up.

"This kind of action and involvement and civic engagement isn't just for the urban centers," says Gavel-Briggs. "It's for people that live out in quote-unquote 'remote, rural' areas. We want people everywhere to feel like they have a voice and to be able to come in for this."

She adds the indictment of two Trump associates this week also raises the question of whether the president should be choosing a Supreme Court nominee. Kavanaugh's confirmation hearings are set to begin on September 4.