Ore. Addiction Treatment Center to Offer Services for Mothers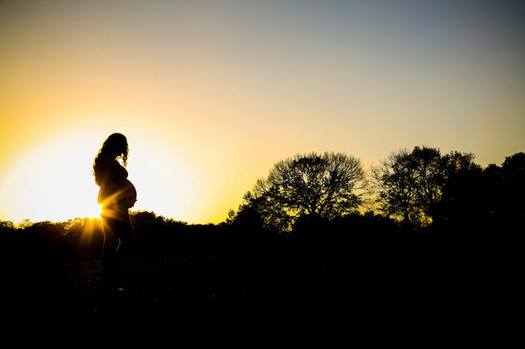 Expectant and new mothers will have a chance at a healthy start to motherhood at an addiction treatment center in southern Oregon. (dandottaviano/Twenty20)
August 31, 2018
MEDFORD, Ore. – While the United States continues to grapple with the opioid crisis, an addiction-treatment facility in southern Oregon is offering hope to mothers.

The Addictions Recovery Center, or ARC, in Medford recently received a $30,000 grant from Jackson Care Connect for its program aiding expectant and new moms with addiction services. The residential program known as Ready House will be able to provide up to 14 adults and four newborns with beds at a time.

Joe Wilson, communications manager with ARC, says treatment for a substance-abuse disorder on its own is a difficult process.

"With Ready House and with the population there – the new and expectant mothers – there's an additional layers of teaching life skills to also cope with being a parent," says Wilson. "But that, in conjunction with everything else they're going through, is just as much of an opportunity as it is a challenge."

Wilson says therapy for substance abuse can involve a lot of components, such as unpacking patients' childhood trauma and dealing with legal issues.

Today is International Overdose Awareness Day, and drug addiction is a deadly issue nationwide. A record 72,000 people died from drug overdoses in 2017.

According to ARC, six times more mothers started seeking addiction services after Oregon expanded Medicaid under the Affordable Care Act.

Darin Dale, behavioral health manager with Jackson Care Connect, says the Ready House program will assist an underserved population and offer healthy beginnings to babies, some of whom could be born with drug-withdrawal disorders. Dale says women in the program will also get a healthy start to motherhood.

"Keeping in mind that a lot of these mothers that are accessing services are 24 years or younger – these are still young women getting started in their life, so by them getting into treatment early, that falls in line with the healthy-beginnings piece too," says Dale.

ARC expects Ready House to open its this year. Wilson says these addiction services will help families and communities, as well as the next generation.

"Allowing that crucial bonding to occur between the mom and her children allows for the break of that generational cycle of addiction that far too many families experience generation after generation without a chance to break it. So this is an opportunity to get ahead of the substance-use disorder before it has a chance to take hold," says Wilson.