Criminal Records Impact NH Workforce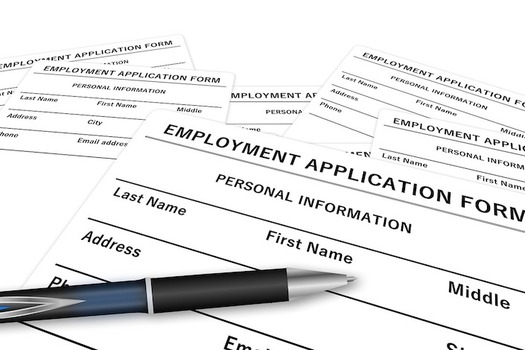 With "fair chance hiring," job seekers have an opportunity to explain a criminal record. (geralt/pixabay)
September 5, 2018
CONCORD, N.H. — New Hampshire needs more workers, but a new report says criminal records are keeping qualified job seekers out of the workforce.

The unemployment rate in the Granite State is just 2.7 percent, the lowest in the nation. The opioid epidemic has hit New Hampshire hard, and the number of heroin and fentanyl felony cases opened by public defenders in the state has been growing every year.

According the Jeanne Hruska, policy director at the ACLU of New Hampshire, a criminal record alone can eliminate someone from consideration for a job regardless of circumstances or rehabilitation. And she said that's not helping anyone.

"It benefits New Hampshire families, communities and businesses to ensure that people who are released from incarceration have the opportunity to successfully re-enter their communities," Hruska said.

The report, called "Lost Labor," recommends reforming restrictions on occupational licensing and eliminating the criminal record check-off box from job applications. Some critics say that would interfere with private business practices.

Hruska pointed out that employers would still be able to ask applicants if they have a criminal record, but doing so in person allows the job seeker to put a conviction in context.

"An applicant can say, 'Yes, I have a record, but it was this many years ago. This is what it was for. This is all the things that I have done since then to rehabilitate myself,'" Hruska said.

The ACLU has been working with state legislators to address issues of debtors prison and bail reform. Hruska said removing obstacles to employment after release from prison or jail is equally important.

"We see this as a continuation of the bipartisan commitment to criminal justice reform that we have seen at the New Hampshire State House over the last couple of years," Hruska said.

She said helping those with criminal records find stable employment is key to reducing recidivism.