Study: Fighting Racial and Gender Bias in Law Firms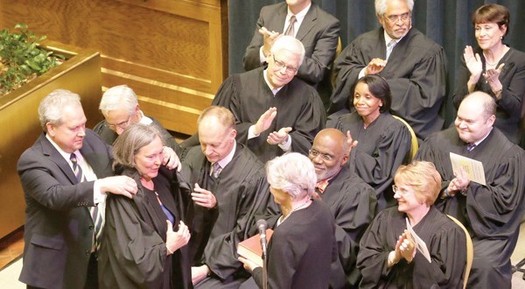 Minnesota is one of several states where, in 2016, women enrolled at U.S. law schools outnumbered their male counterparts. (justicelilliehaug.org))
September 17, 2018
ST. PAUL, Minn. — Women and people of color still face barriers in the legal profession, but a new report looks at how to lower those barriers.

The report from the American Bar Association, "You Can't Change What You Can't See," found a number of attitudes hold women and people of color back. For example, more than 80 percent of white men in the law profession said they have equal access to assignments that lead to exposure and advancement, but only about half of women of color said they do.

Stephanie Scharf, chair of the ABA Commission on Women in the Profession, said the study offers law firms a chance to evaluate their progress.

"I see the study as offering a strategy for firms to close any gaps they have between men and women, and between lawyers of color and lawyers who are not of color," Scharf said.

The ABA and the Center for WorkLife Law at the University of California launched the survey in 2016 and received responses from more than 2,800 people. The ABA has around 400,000 members nationwide. Women make up about 35 percent of active attorneys.

The report also includes three steps for breaking down barriers in the profession. First, it said, law firms should look at their own metric to assess where biases exist. Next, firms should implement bias interrupters - that is, small adjustments such as limiting referrals to "friends of friends" in the hiring process.

Scharf said step three is perhaps most important: If at first you don't succeed, try again.

"You cannot expect change to occur in a week or a month, or maybe even a year or two years," she said. "Change is a process. And you can implement policies and practices that you hope will effect change, but change also comes from a culture."

In 2017, one area of Minnesota's legal landscape reached a milestone in terms of gender demographics when the number of women district court chief judges equaled that of men.