Young Parents in Nevada Face Barriers to Education, Employment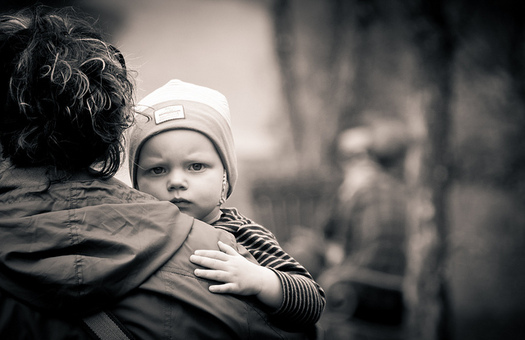 About 9 percent of young adults in Nevada age 18-24 have children. (Epiphonicaton/Flickr)
September 25, 2018
CARSON CITY, Nev. — About 29,000 children in Nevada have parents who are between the ages of 18 and 24. A new report from the Annie E. Casey Foundation highlights some of the obstacles those young parents face.

The report showed only 8 percent of Nevada parents age 18-24 have an associate degree or higher. If one is not able to afford child care, it can be a challenge to earn a degree. And as Denise Tanata, executive director with the Children's Advocacy Alliance, pointed out, in Nevada, funds from the state child care subsidy program aren't available to those in educational or career training programs.

"Today's job market really requires more than a high school degree," Tanata said. "So I think it's even harder for these youth to then go on into some type of higher education or some type of vocational program so that they can actually enter professions where they're actually earning a livable wage to care for themselves and their kid. "

Tanata said the barriers to education young parents face can have lasting impacts on their careers or lifetime earnings. The report showed 60 percent of children of young parents in the state live in low-income families.

Rosa Maria Castaneda, senior associate with the Annie E. Casey Foundation, said young parents nationwide face similar challenges. But, she said, enacting policies to assist young parents will help two generations.

"There are still 6 million young adult parents and their children and very high rates of low income status, very high rates of poverty for this population that we need to pay close attention to if we want to break the intergenerational cycle of poverty," Castaneda said.

The Annie E. Casey Foundation report recommends state and federal policies to boost workforce and educational programs, expand access to tax credits for young parents, and increase investment in child care programs.
Katherine Davis-Young, Public News Service - NV