Grassroots Advocacy for Medicaid Buy-in Builds in NM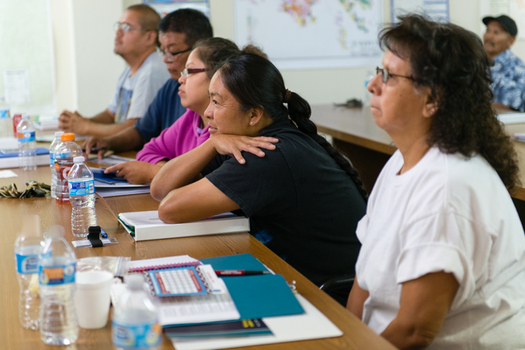 Even with the additional options that opened up under the Affordable Care Act, New Mexico has 180,000 residents without health insurance. (khn.org)
October 3, 2018
ALBUQUERQUE, N.M. – The Albuquerque City Council on Monday became the sixth governing body in the state to pass a resolution supporting a proposal to allow all New Mexico residents access to a low-cost health plan through Medicaid.

The plan would include uninsured people who don't qualify for Medicaid now. Legislation to advance the proposal by the group New Mexico Together for Healthcare already has Senate and House sponsors when the Legislature convenes in January.

Adriann Barboa, an organizer for the group, said many who qualified for Medicaid expansion under the Affordable Care Act have the best health care in their lives, but those who don't are left to fend for themselves.

"The ACA and its attempt to make it affordable is better than what we had before," she said, "but it's still not truly affordable for a lot of New Mexicans."

In addition to Albuquerque, the resolution is supported by elected officials in Sunland Park, the city of Anthony, Bernalillo and McKinley counties and the All Pueblo Council of Governors.

Earlier this year, a bipartisan majority in the Legislature voted to authorize a study of the Medicaid-for-all idea. Since then, organizers have been talking with health-care providers, hospitals, health-system administrators and state government officials to design a program that could work.

Barboa explained an organizing principle of the group was reaching out to New Mexico's tribal communities.

"We also have particular instances here in New Mexico with our tribal neighbors," she said, "but they're sovereign nations, and how they interact with our health-care systems also is very fragmented right now and not serving such a great population of our state."

Barboa said she believes the plan also could help the New Mexico economy by ensuring that families have coverage for medical care before health conditions worsen, resulting in medical debt and uncompensated care costs for hospitals and providers.