National Week of Conversation Promotes #ListenFirst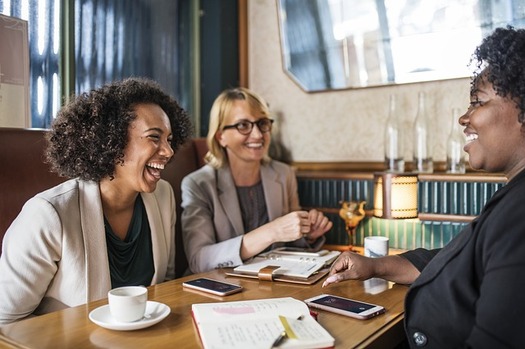 National Week of Conversation, which runs through Oct. 13, encourages people of all stripes coast to coast to connect with one another and be more civicly engaged. (Pixabay)
October 8, 2018
ANNAPOLIS, Md. – This week, a national movement is helping people to listen and exchange ideas instead of shunning others with differing views.

The second National Week of Conversation has organizers hoping to temper political furies and divide by encouraging people to have #ListenFirst conversations with their families and neighbors.

While numerous studies have compared modern social strife to the Civil War era, some such as Pearce Godwin, executive director of the National Conversation Project, maintain the country is in a cultural crisis.

But he's hoping to mend what he calls the frayed fabric of America through conversations and the relationships they build.

"Transition from the us-versus-them mentality into more of a me-and-you posture and appreciation for the humanity and the commonality we have with our fellow Americans, even those with whom we might disagree," he states.

Virtual conversations are being held about sex, gender and power, and what U.S. Supreme Court Justice Brett Kavanaugh's confirmation hearing means for America. Topics also include guns and raising children.

To take part, visit nationalconversationproject.org.

Godwin says the project is working with more than 130 organizations across the country and is inviting other groups and individuals interested in joining or hosting a conversation to dive right in.

"There are so many groups out there that a lot of people don't know about that are bridging divides where they are in their community, and the opportunity we saw in creating National Conversation Project was to amplify that work that's taking place across the country," he states.

Outside of this week, the project promotes monthly conversations to help dialogues and newfound relationships to continue growing.