AARP: Listen to 50+ Nebraskans, State's Most Reliable Voters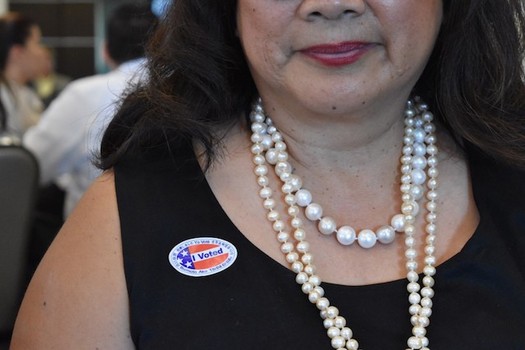 More than 460,000 Nebraskans 50 and older cast their votes during the 2016 election (malisunshine/Twenty20)
October 22, 2018
LINCOLN, Neb. – Older voters consistently turn out to the polls in the greatest numbers of any age group.

That's why AARP Nebraska says candidates need to listen to the concerns of Americans 50 and older.

More than 460,000 Nebraskans 50 and older cast their vote in the 2016 election – nearly 55 percent of all voters.

Jina Ragland, associate state director of advocacy and outreach with AARP Nebraska, says Social Security, Medicare, prescription drug prices and support for family caregivers are among older Nebraskans' top concerns and could sway this year's election.

"The 50-plus voter in Nebraska and even nationally is one of the greatest values in electoral outcomes because they are what we consider one of the most reliable categories of voters," she states.

Voter turnout tends to dip for midterm elections. About 100,000 fewer Nebraskans over the age of 50 showed up for the 2014 midterm, compared to 2016.

AARP Nebraska is encouraging older voters to get informed about issues and candidates and cast their ballots on Nov. 6 with its Be The Difference campaign.

One of the biggest decisions for Nebraska voters this year is whether or not to expand Medicaid.

Ragland says AARP Nebraska supports Initiative 427 in part because it would provide coverage for older low-income folks who are too young to qualify for Medicare.

"They work in home health care, construction sites, farms, ranches," she explains. "They're teachers' aides, they're self-employed. You probably will know someone that would be affected by this.

"So, by expanding that coverage, 19,000 Nebraskans specifically in the 45 to 64 age group would actually qualify for the benefit."

About 90,000 Nebraskans under 65 would qualify if Medicaid is expanded.

Opponents of the initiative say it isn't fiscally responsible and could cost the state more than expected.

Nebraskans have until Friday to register to vote in person.