Embroiled in Scandals, U.S Interior Dept. Moves to Reduce Transparency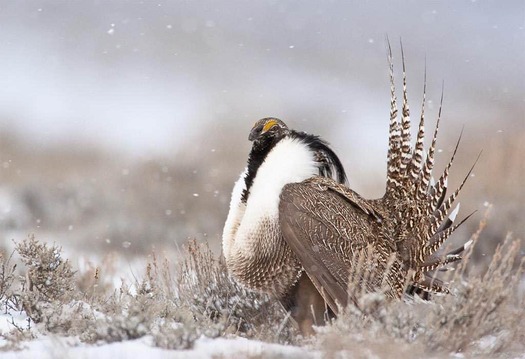 The public has until Jan. 28 to comment on the Interior Department's proposal to limit its obligation to provide public records under the Freedom of Information Act. (wildearthguardians.org)
January 14, 2019
ALBUQUERQUE, N.M. – The Trump administration has taken steps to shield the Interior Department from public scrutiny by restricting public records requests allowed through the Freedom of Information Act, or FOIA.

An administration proposal would allow the agency to deny requests that it deems "burdensome" or "vague," and officials at the agency say it's necessary because FOIA requests are bogging down the department's work.

Jayson O'Neill, deputy director of the Western Values Project, calls the move an attack on open public records and transparency.

"As our organization and others have found, there's been a clear link between special interests, industry interests and the work and the rule changes that have been done at Interior under this administration," he states.

Interior Department officials say the changes are needed because FOIA requests have increased 30 percent in the past two years.

Without access to government records, O'Neill says his group would not have uncovered documents showing industry requests for changes to the Greater Sage-Grouse Management Plan to tip the scale for oil and gas producers over ranching and other interests

He says under previous administrations, Interior Department moves were made in an open and public process.

He says watchdog organizations such as his and the news media rely on the Freedom of Information Act when agencies aren't transparent in their decision making.

"Citing an uptick in requests when you're making decisions behind closed doors, that obviously is going to be the outcome because these affect our public lands, our wildlife, our waters – our way of life out in the West," O'Neill stresses.

The proposed rule change was filed in the Federal Register since the government shutdown, and just two weeks after Interior Secretary Ryan Zinke was forced to step down amid 17 federal investigations into his suspected ethics violations and corruption.
Roz Brown, Public News Service - NM