Stroke Awareness Month Focuses on Prevention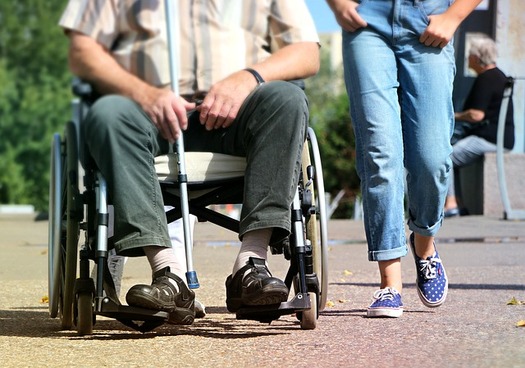 Stroke is a disease that affects the arteries leading to and within the brain. It is a leading cause of disability in the United States. (Pixabay)
May 15, 2019
RICHMOND, Va. - A stroke can happen to anyone, at any time and any age, and with May being National Stroke Awareness Month, health organizations are trying to get people to better understand their risk factors in order to prevent a stroke.

As a volunteer ambassador for the American Heart Association, Lee Stroy is a stroke survivor. Stroy, 42, spends his time educating the public on the warning signs, including to other African-American men like himself who have an especially high risk of stroke and hypertension.

"I suffered a stroke in December 2014; three strokes actually," he said. "So, I try to get ahead of the curve with the prevention aspect of it all."

Strokes are among the leading causes of death in the United States, although health experts say almost 80% are preventable by leading a healthy lifestyle. Stroy said he hopes the recent tragic death of movie director John Singleton at age 51 after a stroke is a wake-up call for people to realize younger adults are vulnerable, too.

Coinciding with Stroke Month is World Hypertension Day on Friday to remind people that high blood pressure is one of the leading causes of stroke. Doctors such as Stacey Epps, board president for the American Heart Association in Richmond and executive medical director of neuroscience for Bon Secours Virginia, are urging people to frequently check their blood pressure, eat healthy foods, exercise regularly and avoid what he called "risk-inducing behaviors."

"One has to look at his or her own personal risk factors," Epps said, "and if you look at the top two - hypertension, controlling your blood pressure, and smoking - if people would stop smoking and get their blood pressure under control, that would reduce their risk of stroke."

The American Heart Association encourages learning the abbreviation F-A-S-T to spot signs of a stroke. It stands for Face drooping, Arm weakness, Slurred speech and Time, which means to call 9-1-1 immediately.

More information is online at strokeassociation.org/en.
Disclosure: American Heart Association Mid Atlantic Affiliate contributes to our fund for reporting on Health Issues, Hunger/Food/Nutrition, Poverty Issues, Smoking Prevention. If you would like to help support news in the public interest,
click here.