Maine Ranks Low in Increasing Insurance Rate for Mothers
AUGUSTA, Maine – According to a new report, Maine ranked among the five worst states in decreasing the uninsured rate for women of childbearing age from 2013 to 2017.

The Georgetown University Center for Children and Families assessed the impact of Medicaid expansion on maternal health coverage. They looked at the uninsured rates in all 50 states for women ages 18-44, and found the uninsured rate for these women was nearly twice as high in states that have not expanded their Medicaid programs, compared with those that have expanded Medicaid.

Claire Berkowitz, executive director of the Maine Children's Alliance, compares Maine to states that expanded Medicaid between 2013 and 2017.

"In states like West Virginia that expanded Medicaid, they had a 16.7% reduction in the uninsured rate for women of childbearing age," said Berkowitz. "And in Maine, we only had a 4% reduction during that same time period."

She noted that Maine started increasing Medicaid coverage this year, and hopes that the state's rate of uninsured women will similarly drop. So far, close to 22,000 people have enrolled in MaineCare since it was expanded.

Joan Alker, executive director of the Georgetown University Center for Children and Families, said Medicaid expansion not only increases the rate of insured mothers, but also improves maternal health outcomes.

As Alker put it, "Medicaid expansion is playing a role in reducing rates of maternal death, reducing infant-mortality rates, and improving the potential for optimal birth outcomes."

She emphasized that states that expanded Medicaid saw a 50% greater reduction in infant mortality than non-expansion states.

Berkowitz sees the report as a window into the future for Maine mothers.

"There's hope in this report for Maine, because we just started Medicaid expansion this year," she said. "States who already expanded Medicaid are seeing good outcomes for women. We should be expecting to see the same."

The Georgetown report was released in conjunction with the March of Dimes and the American College of Obstetricians and Gynecologists.



Disclosure: Georgetown University Center for Children & Families contributes to our fund for reporting on Children's Issues, Health Issues. If you would like to help support news in the public interest,
click here.
get more stories like this via email
Environment
COLUMBUS, Ohio -- Succession is an inevitable process for Ohio farmers, and it can also be an opportunity to re-imagine the land. Vicki Harder-…
Environment
HELENA, Mont. -- To honor the Biden administration's steps toward greater ties with tribal nations, conservation groups are calling on it to list the …
Social Issues
PIERRE, S.D. -- Supporters of establishing recreational marijuana in South Dakota say they're pouring all their energy into a new ballot initiative…
Environment
RICHMOND, Va. -- In central Virginia, permanent access to land is one of the biggest barriers to farming. A new land-trust model aims to secure both …
Social Issues
BOSTON -- This holiday season, consumer advocates are urging Commonwealth residents to consider giving gifts that don't require purchasing anything…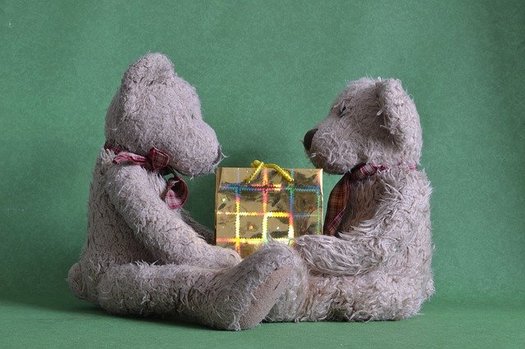 Social Issues
AUSTIN, Texas -- Supply chain delays have some holiday shoppers stressed that gifts won't be on store shelves on this "Black Friday," or won't arrive …
Social Issues
DETROIT -- As cold weather moves in, state agencies are working to make sure Michiganders know how to apply for the Michigan Energy Assistance …
Social Issues
NEW YORK -- A team of New York-based filmmakers is producing a documentary about reclaiming Indigenous heritage, told through the experiences of an 18…