New Report Spotlights State-Level Divides on Abortion Policy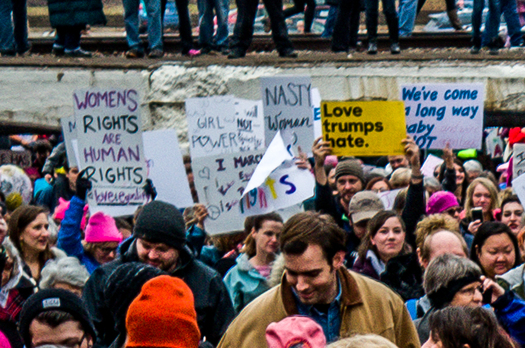 Health insurance offered in the Pennsylvania's health exchange under the Affordable Care Act can only cover abortion in cases of rape, incest or life endangerment. (Phil Roeder/Wikipedia)
July 5, 2019
ALLENTOWN, Pa. – A mid-year report from the Guttmacher Institute on abortion access in the United States puts the state-level divide on abortion policy front and center.

In the face of a more conservative U.S. Supreme Court, 12 states have passed abortion bans, while six have expanded access.

But some in Pennsylvania feel that restrictive laws aren't the only barriers to care.

The Allentown Women's Health Center was denied its request to ban a so-called sidewalk counselor from the street outside the clinic, while the court determines if he and another demonstrator have violated federal law by restricting access.

Danielle Campoamor, an abortion rights advocate with the 1 in 3 Campaign, says these kinds of skirmishes have a ripple effect across the country.

"It's very easy for people to just blame the states," she states. "Like what we've been watching going on in Alabama, for example: 'Oh, this is an Alabama problem.'

"Well, that's not true. This is a countrywide program. You're just lucky if you happen to live in a state that is expanding access instead of restricting it."

In Pennsylvania, a woman is required to wait 24 hours to have an abortion after receiving state-directed anti-abortion counseling.

The report says restrictions like these can increase the cost of the procedure by delaying care, or requiring more time off from work.

The cost of terminating a pregnancy typically starts at around $500, but goes up when a woman must travel across state lines or stay overnight in states that require a waiting period.

The National Network of Abortion Funds says hundreds of thousands of people a year ask for assistance with costs.

Campoamor says people in states that have expanded care can learn more about the issue from those that have restricted care.

"I think really, it comes down to looking at grassroots movements, abortion funds in states, you know, with one clinic that provides abortions," she states.

The Guttmacher report didn't single out Pennsylvania, but its website contains more information by state about abortion laws and restrictions.