Report: Savings, Reduced Prison Population Possible with Reform in ND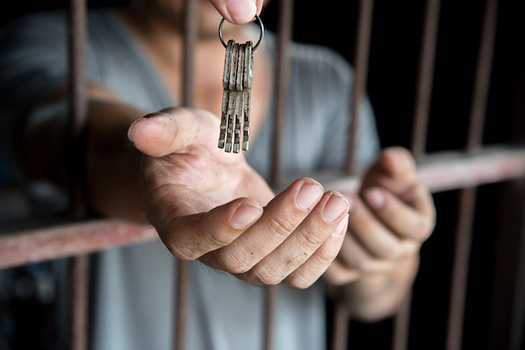 With the proper supports, reformers believe people in prison could be released from prison sooner – and be safer in the community. (kwanchaift/Adobe Stock)
September 9, 2019
BISMARCK, N.D. – North Dakota could cut its prison population by 1,000 and save $125 million by 2025 with some key reforms, according to a new report from the American Civil Liberties Union of North Dakota.

The group has developed a Blueprint for Smart Justice in the state and proposes major changes that would reduce admissions, stays and returns to prison.

Dane DeKrey, advocacy director for the ACLU of North Dakota, says this is a bipartisan issue and he believes the Roughrider State has an appetite for reform.

"I've been very encouraged in the conversations I've had with people – elected officials, state officials, non-traditional stakeholders in the communities," he states. "Everyone at least has a baseline agreement that some sort of criminal justice reform is appropriate for North Dakota."

DeKrey calls this report an "opening statement" on criminal justice reform. Some of the proposals include expanding mental health services, drug treatment and alternatives to prison, decriminalizing marijuana possession and eliminating cash bail.

It also suggests reforms to sentencing, such as mandatory-minimum laws, so that people are incentivized to earn time off.

DeKrey says the biggest barrier to reform is the perception that putting more people in prison makes communities safer.

He maintains that leaving people in prison without proper supports, especially as they transition back into society, actually has the opposite effect.

"We know that if we try to engage and rehabilitate and treat with dignity and respect, those people are actually much safer in the community, even if they come back to the community sooner than those who don't get any help and don't get any support but have longer stays," he states.

At the end of 2018, the state had 1,695 people in prison, according to the report. It also finds that while the average state imprisonment rate nationwide dropped by 7% between 2000 and 2016, the rate has grown by 52% in North Dakota over that time period.