Poverty for NM Kids Increases Despite Strong Economy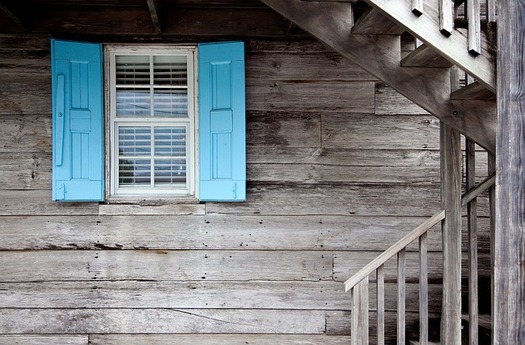 Rising housing costs are cited as a reason New Mexico was one of 10 states that saw poverty worsen between 2013 and 2017. (psaudio/Pixabay)
September 26, 2019
ALBUQUERQUE, N.M. – Ten states, including New Mexico, saw an increase in the number of children living in concentrated poverty from 2013 to 2017, according to a new report, despite a U.S. economy that has been expanding.

The Annie E. Casey Foundation report shows 118,000 children in New Mexico were living in poverty in 2017 – 6,000 more than five years earlier.

James Jimenez, executive director of New Mexico Voices for Children, says concentrated poverty is defined as an area where 30% of residents are living at or below the poverty level, which currently is about $21,000 per year for a family of three.

"Twenty-one thousand dollars isn't very much money to try and raise a family these days, because even in very modest housing requirements would consume easily a third but more likely a half or more of that income," he states.

Jimenez says New Mexico could improve child well-being by expanding high quality early childhood care, and if lawmakers approve the governor's proposal to make college more affordable by offering free undergraduate tuition at New Mexico colleges for in-state residents.

According to The Casey Foundation report, 29 states showed progress in getting families out of concentrated poverty, but the group's advocacy director, Scot Spencer, says stagnant wages, rising housing costs and inaccessible job opportunities keep many children and families trapped in impoverished communities.

"There may be housing instability where kids may have to move from house to house because the parents or the adults in their lives are forced to make choices between whether they're going to pay rent or pay for heat," he states. "Or whether they have dinner on the table at night, or whether they get their medicine that they need."

The report also shows that at least half of Native American children in New Mexico, Arizona, North Dakota and South Dakota live in poverty.

Overall, more than 8 million children in the U.S. lived in impoverished communities as of 2017.
Disclosure: Annie E Casey Foundation contributes to our fund for reporting on Children's Issues, Criminal Justice, Early Childhood Education, Education, Juvenile Justice, Welfare Reform. If you would like to help support news in the public interest,
click here.