El Censo de 2020 trae oportunidades de trabajo para tejanos mayores de 50 años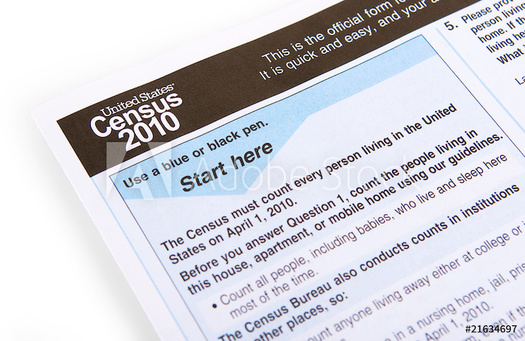 En 2010 unos 25 millones de personas vivían en Texas -un crecimiento de más de 4 millones respecto a la década previa-, de acuerdo a datos de "U.S. Census". (Adobe Stock)
December 26, 2019
Austin, TX - La AARP (Asociación Americana de Personas Retiradas) de Texas dice que está trabajando para ayudar a los residentes de mayor edad a que soliciten empleos en la "U.S. Census Bureau" (Oficina de Censos de los EEUU) para los censos del 2020, además de crear consciencia sobre la importancia de los residentes para el conteo, con el fin de asegurar los fondos federales destinados a escuelas, infraestructura y atención a la salud. Comenta.

Quedan unos 100 días para que inicie el conteo del Censo 2020, y quienes defienden a los tejanos mayores de 50 años dicen que este compromiso masivo es una oportunidad de la gente que busca trabajo de corta duración. Tina Trans, directora estatal de la AARP en Texas dice que su organización está ayudando a los residentes mayores que quieren participar para llegar a ser censadores en sus comunidades.

"El censo es una gran oportunidad sobre todo para trabajadores mayores que buscan empleo flexible y de poca duracion. Y la oficina de Censos planea contratar unos 500,000 trabajadores temporales."

Texas es uno de los cinco estados del país que eligió no establecer un comité de Conteo Completo ("Complete Count") a nivel estatal, responsable de aumentar la consciencia y motivar a los residentes a participar en el Censo 2020.

Trans agrega que, sin un comité estatal de conteo, es todavía más importante que las escuelas y organizaciones locales se aseguren de que todas las familias reciban la educación adecuada en cuanto al censo.

"Es realmente importante que tengamos un conteo exacto, porque los recursos y la representacion estan en juego. Nuestros funcionarios calculan que un sub-conteo del 1 % podria significar perder millones de dolares para nuestro estado."

Trans destaca que comprender cómo funciona el censo puede ayudar a proteger a la gente contra engaños potenciales. Por ejemplo, dice que el "Census Bureau" no manda e-Mails a personas y que, si recibes un eMail que dice ser del censo, es un engaño.

"Los defraudadores usan mucho eso para conocer tu numero de "Social Security". Tambien pudieran pedir los numeros de tu cuenta bancaria o tu tarjeta de credito. La oficina del Censo no pide dinero ni amenaza con la carcel por no participar."

Si sospechas de algún fraude, Trans dice que contactes al "Census Bureau" y al departamento de policía de tu localidad, o también llamar a la Red AARP de Vigilancia de Fraudes, al 877-908-3360.

Disclosure: AARP Texas contributes to our fund for reporting on Energy Policy, Health Issues, Livable Wages/Working Families, Senior Issues. If you would like to help support news in the public interest,
click here.