Ames Principal Shares Personal Tragedy as Part of Fundraiser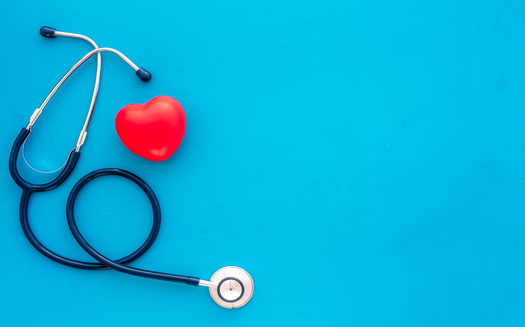 Health experts say children born with heart issues can live well into adulthood, but often require lifelong monitoring and treatment. (Adobe Stock)
March 16, 2020
AMES, Iowa -- A middle school principal in Iowa lost a family member at a relatively young age to heart disease.

Now, he's challenging his students to join the cause in preventing similar tragedies.

Yonas Michael, the principal of Ames Middle School, says his brother was diagnosed with congestive heart failure at age 25. His brother Daniel later died at age 32 while waiting for a new heart.

"There were several months that passed before I started to think about, how do I turn this traumatic experience into something that can be educational?" Michael relates. "This school year, I just felt like this was the time to be able to personalize and help people understand that this does affect people."

Michael is working with the American Heart Association to raise awareness and funding to fight heart disease through the group's American Heart Challenge.

He has pledged $1 for each student, for a total of $1,100. He also challenged each of his students and staff to raise a minimum of $32 for a school goal of $32,000. So far, the school is near the halfway point toward its goal.

The American Heart Challenge can help participating schools buy physical education equipment, and enhance curriculum that teaches students about healthy living.

Michael says the experience allowed him to connect with a student dealing with a heart-related illness.

"That helped to make it much more real, and realistic, for our student body," he states. "And watching our students respond and our teachers respond to the needs of that specific student and their family really warmed my heart."

According to the Centers for Disease Control and Prevention, an estimated 1% of children born in the U.S. each year have congenital heart disease.
Disclosure: American Heart Association of Iowa contributes to our fund for reporting on Health Issues, Hunger/Food/Nutrition, Smoking Prevention, Women's Issues. If you would like to help support news in the public interest,
click here.