Good-Government Groups Blast Trump for Firing Inspector General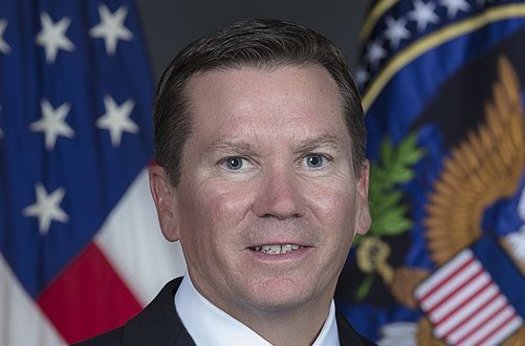 Michael Atkinson, former inspector general for the intelligence community, was placed on administrative leave to force him out ahead of his firing, which takes effect in 30 days. (Office of National Intelligence)
April 6, 2020
HARTFORD, Ct. -- Good-government groups are expressing outrage at President Donald Trump's decision to fire the inspector general who passed on to Congress the whistleblower's complaint that led to the president's impeachment.

The president said he fired Michael Atkinson, the inspector general for the intelligence community, because he had lost confidence in the IG. Danielle Brian, executive director for the Project on Government Oversight, called it an assault on democracy and civil society.

"Not only is it a clear retaliation against an inspector general for doing his job properly, but it is sending a message across the entire federal government that if they do their job well and reveal wrongdoing, they're going to be fired," Brian said.

Several of those who testified in the impeachment proceedings have been fired or have resigned from their positions under pressure. Rep. Adam Schiff, one of the house impeachment managers, called the Friday-night decision - the the midst of a pandemic - a "blatant attempt by the president to gut the independence of the intelligence community and retaliate against those who dare to expose presidential wrongdoing."

Brian has called on the Republican-controlled Senate to hold hearings on the firing, even though they voted to acquit the president of the crimes alleged in the impeachment proceedings.

"I do think it will be problematic for them to, in this current era, give the president a sense that he can govern without any oversight," she said. "I think things are different now. At least I hope so."

She noted that, given the trillions of dollars being spent to fight COVID-19, independent inspectors general are needed to guard against any diversion of those funds or abuses of power.