KY Experts Warn Child Abuse Could Spike Amid Economic Uncertainty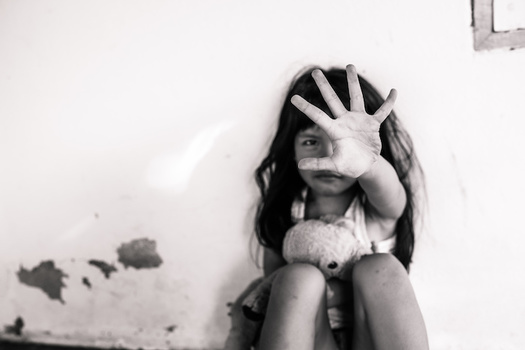 According to federal data, a parent is the perpetrator in nearly 80% of substantiated cases of child maltreatment nationwide. (Adobe Stock)
April 27, 2020
LEXINGTON, Ky. -- April is Child Abuse Prevention Month, and experts say home isolation, job loss and economic uncertainty all increase the likelihood of child maltreatment.

Researchers have seen the trend before, linking spikes in child abuse to regions with higher unemployment and home foreclosure rates during the Great Recession. Parenting and child development specialist at the University of Kentucky Dr. David Weisenhorn said it's important for parents and caregivers to check escalating tempers. He said it's okay to take a break or walk out of the room if you need to.

"Try to keep in mind that the people in our homes are not the cause of some of the things that we're feeling, even if they may be a part of the conflict that's happening in the home," Weisenhorn said.

According to federal data from 2018, more than 23,000 Kentucky children were victims of neglect, physical or sexual abuse. Tips on how to cope with chaos at home are available at faceitabuse.org/covid19.

To report suspected child abuse, call 877-KY-SAFE1.

As schools remain closed and social distancing measures continue, Keith Inman, president of Kosair Charities, said there are fewer adults in a child's day with eyes on them - from child care workers and teachers, to bus drivers and pediatricians.

Inman said early indicators hint the stress families are experiencing because of COVID-19 may contribute to an increase in child abuse.

"We're also seeing an uptick nationally in children under four years old showing up in emergency rooms with head injuries," Inman said. "And that's a real, real concern."

Weisenhorn added caseworkers across the state are beginning to experiment with FaceTime and other video technologies to stay connected to families at risk. But, he said, it's uncharted territory.

"That is a really tough situation," Weisenhorn said. "And it's been hard for us to try and figure out how we do that now."

Analysis of hospital admission records also indicates that after natural disasters, many probable incidents of child abuse go unreported and slip through the cracks of child protective service agencies.