For Mixed Immigration-Status Couples, No COVID-19 Stimulus Checks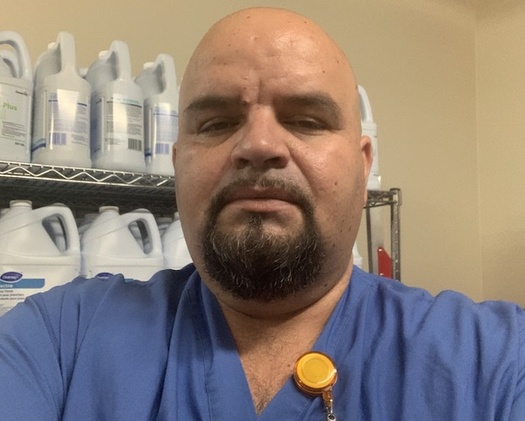 Jose Avalos, who works at Kaiser Permanente in Clackamas, Ore., won't receive $2,700 in stimulus money because of his wife's immigration status. (Jose Avalos)
May 6, 2020
CLACKAMAS, Ore. -- Couples with mixed immigration status aren't eligible for coronavirus relief stimulus payments, and that's hitting some families hard.

Jose Avalos is a U.S. citizen with three children who works as a housekeeper for Kaiser Permanente in Clackamas, putting him on the front lines of the pandemic. His wife filed for a visa in 2016 and is waiting for the paperwork to be finalized. She files taxes with an Individual Taxpayer Identification Number -- an alternative to a Social Security number often used for people without legal immigration status. However, the CARES Act bars folks who file with ITIN from receiving stimulus checks. Avalos and his wife file taxes jointly.

"That's what I found unfair," he said. "If you are a taxpayer, regardless your situation, you should be receiving help."

There are 1.2 million U.S. residents married to folks who are undocumented, according to the Migration Policy Institute, which means they also could be missing out on coronavirus relief checks.

The CARES Act authorized $1,200 checks for people making less than $75,000 a year, and another $500 for each child. That would have made the Avalos family eligible for $2,700 of stimulus money. Their total income for a family of five was less than $40,000 in 2019. Avalos said his family and others need support during this crisis.

"We got left behind, and not only me," he said. "They left behind my family, my children and they left behind hundreds of thousands of families in the United States."

Luckily, Avalos said, Kaiser has been able to offer some help to employees. With children unable to go to school, the health-care provider is offering families $300 a week for child care.

Migration Policy Institute data is online at migrationpolicy.org.