Without Action from Lawmakers, NC's Child Uninsured Rate Expected to Rise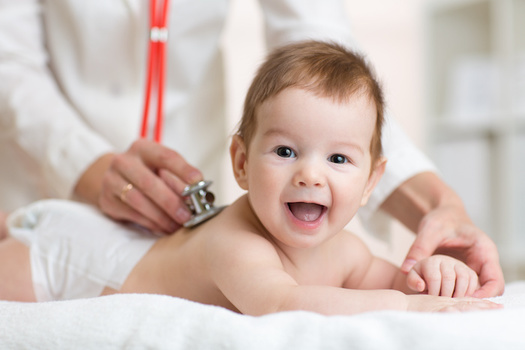 According to the U.S. Census Bureau, more than 4 million children lack health insurance coverage nationwide. (Adobe Stock)

March 15, 2021
RALEIGH, N.C. -- The number of uninsured children is swelling in North Carolina and a dozen other states that have not opted to expand their Medicaid programs, according to new data from the Georgetown University Center for Children and Families.

An estimated 142,000 North Carolina children were uninsured in 2019, and experts say the number has likely grown during the pandemic.

Kaylan Szafranski, health program director for NC Child, said a generation of young children will miss out on critical health needs, potentially with lifelong consequences.

"And so, in practical terms, what this really means is that 142,000 children are missing out on important developmental screenings, immunizations, checkups that keep them on track for school," Szafranski contended.

North Carolina lawmakers have refused to raise the income threshold for Medicaid eligibility, which would open healthcare access to more low-income, working parents.

The American Rescue Plan signed into law last week offers states major financial incentives to expand the program, but it remains unclear whether lawmakers will be swayed.

Among the holdout states, almost three-quarters of adults who would gain coverage live in the "big four" states; Texas, Florida, Georgia and North Carolina.

Szafranski explained getting parents health coverage creates a "welcome mat effect."

"When parents have access to care themselves, it improves the child's access to coverage and care and services that they need as well, because the whole family is engaged in the health system and is utilizing care," Szafranski argued.

Democratic Gov. Roy Cooper has repeatedly attempted Medicaid expansion, but faced obstacles in the Republican-led Legislature.

Adam Searing, health-policy research professor at the Georgetown University Center for Children and Families and the report's lead author, said among voters, the issue crosses party lines.

He noted residents of other "red" states, like Missouri and Oklahoma, have chosen to expand Medicaid.

"Once you get outside the legislatures and the governorships, even in very conservative states, expansion is very popular with Republican voters and with Democratic voters," Searing observed. "It really is a bipartisan policy that appeals to a wide range of people."

According to the report, 92% of people in the Medicaid coverage gap live in the South.
Disclosure: Georgetown University Center for Children & Families contributes to our fund for reporting on Children's Issues, and Health Issues. If you would like to help support news in the public interest,
click here.