Funding "Critical" for MA Anti-Poverty Efforts, Post Pandemic
TAUNTON, Mass. - Community Action Agencies say $5 million in the House version of the Massachusetts state budget next year would go a long way toward helping the most vulnerable communities recover from the pandemic.

Liz Berube, executive director of Citizens for Citizens Inc. in the Taunton-Fall River area, said the main aim of these agencies is to assist people facing crises in their everyday lives. While this past year has brought a series of crises, Berube said people will need support long after the pandemic is over.

"Not only are we trying to assist them with rent, we're trying to get them on fuel assistance," she said. "We'll also help them with the SNAP application. We will help them with their income taxes, if they're working."

That's only some of the resources they provide, she added. Berube said she's glad to see the funding for these services in the budget passed by the House last week, and hopes the state Senate will include it as well.

Joe Diamond, executive director of the Massachusetts Association for Community Action, said this budget line-item will give agencies more flexibility than many of the grants and other resources they receive, which often are targeted for a specific program, group or area.

"These resources will allow us to continue to be as nimble as possible in meeting the needs of people," he said, "in fact, needs that people have never experienced before, because we're entering a new era, a post-pandemic era."

Lawmakers also have introduced a bill to establish a commission to help address inequality, promote opportunity and end poverty. State Rep. Sally Kerans, D-Danvers, the bill's sponsor, said it's key that the commission would bring together people with different but complementary perspectives.

"What was it like to try to go through the fuel-assistance program? How difficult is it to put together seven nutritious meals a week? When you bring those real, day-to-day experiences together with research and data on earning potential, discrimination in wages, wage theft," she said, "there are so many issues that come into play."


Disclosure: Massachusetts Association for Community Action contributes to our fund for reporting on Housing/Homelessness, Hunger/Food/Nutrition, Poverty Issues, Social Justice. If you would like to help support news in the public interest,
click here.
get more stories like this via email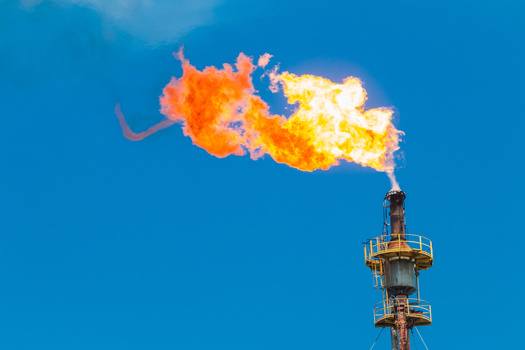 Environment
A new study found gas flaring in oil-producing states like North Dakota is not as effective in limiting harmful emissions when compared to long-standi…
Social Issues
Community and technical college faculty members are preparing for the legislative session in Olympia, and among the top priorities for the American …
Social Issues
The Holyoke area is home to many Puerto Rican families who say they will do what they can to help people there as they recover from the latest hurrica…
Social Issues
On the heels of a regional conference, multiple groups are working on new solutions for reducing the poverty gap in Minnesota. Nonprofits, …
Social Issues
The pandemic took a toll on the nursing profession, resulting in shortages across the nation and especially Texas, ranked the second-hardest-hit …
Social Issues
Most criminal offenses can be annulled except for violent crimes and those involving obstruction of government administration. An upcoming legal …
Social Issues
Advocates for a man wrongfully imprisoned for decades due to misconduct by a Durham Police detective and released in 2016, want the city to honor a …
Social Issues
Groups fighting hunger in California say untold suffering could be avoided if the policies championed at the latest White House conference are put int…