Texas Power-Grid Reform Takes Backseat to Other Priorities
AUSTIN, Texas - With days remaining for Texas lawmakers to pass legislation to avoid future statewide blackouts like the one that occurred in February, there doesn't appear to be much movement on the issue.

More than four million customers lost electricity after a freak winter storm crippled the state's electric grid, killing at least 150 people. President of the Texas Consumer Association Sandra Haverlah said doing nothing before the session ends next Monday is not acceptable.

"People died," said Haverlah. "People died from the winter storm, and we cannot just say that the state should move forward. Something has to be done before we enter the summer, and before this happens again."

Texas is the fastest growing state in the nation, adding 374,000 residents in 2020, either through births or people moving in, according to U.S. Census Bureau.

Its power supply is connected to a grid entirely within state lines, limiting transfers from other grids in the event of a blackout.

Reviewing federal mortality data, the news site BuzzFeed released an estimate yesterday that 702 people died during the week of the storm.

Nonetheless, lawmakers have yet to finalize a bill that would improve the state's power system, even though Haverlah says proposed legislation laid out what would be needed to avoid a future catastrophe.

"Weatherization, from well head all the way through the infrastructure to the home," said Haverlah. "Designating critical infrastructure, and improving communication between the agencies."

Last week, Texas Gov. Greg Abbott signed one of the nation's most restrictive abortion measures, and already has said he'll sign a bill passed this week that will allow most Texans to carry concealed handguns without a permit.




get more stories like this via email
Environment
COLUMBUS, Ohio -- Succession is an inevitable process for Ohio farmers, and it can also be an opportunity to re-imagine the land. Vicki Harder-…
Environment
HELENA, Mont. -- To honor the Biden administration's steps toward greater ties with tribal nations, conservation groups are calling on it to list the …
Social Issues
PIERRE, S.D. -- Supporters of establishing recreational marijuana in South Dakota say they're pouring all their energy into a new ballot initiative…
Environment
RICHMOND, Va. -- In central Virginia, permanent access to land is one of the biggest barriers to farming. A new land-trust model aims to secure both …
Social Issues
BOSTON -- This holiday season, consumer advocates are urging Commonwealth residents to consider giving gifts that don't require purchasing anything…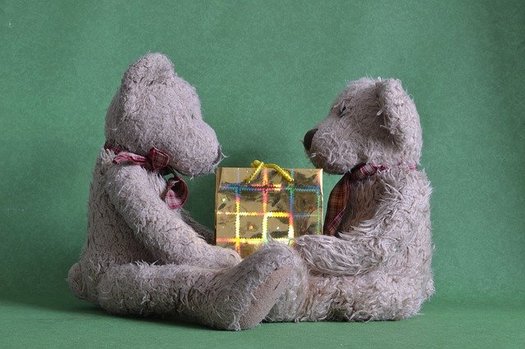 Social Issues
AUSTIN, Texas -- Supply chain delays have some holiday shoppers stressed that gifts won't be on store shelves on this "Black Friday," or won't arrive …
Social Issues
DETROIT -- As cold weather moves in, state agencies are working to make sure Michiganders know how to apply for the Michigan Energy Assistance …
Social Issues
NEW YORK -- A team of New York-based filmmakers is producing a documentary about reclaiming Indigenous heritage, told through the experiences of an 18…