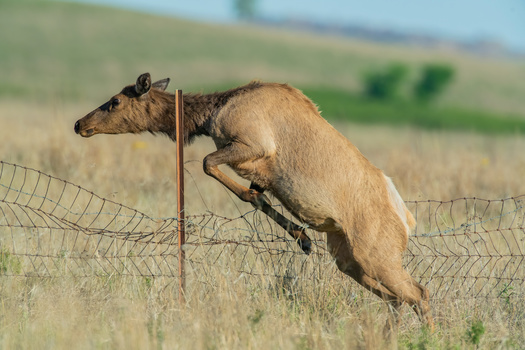 DENVER -- A new report backs up Colorado's efforts to tap the best available science, including advances in GPS and radio tracking technologies, to protect big-game migration corridors as animals move between winter and summer feeding ranges.

Dan Gibbs, executive director of the Colorado Department of Natural Resources, said with some 70,000 people moving to the state each year, protecting corridors is essential to reduce the number of collisions between vehicles and wildlife on Colorado roads.

"And try our best to incorporate, whether it's underpasses, or overpasses, or other mechanisms that we can put in place, to really protect the animals but protect the motorists as well," Gibbs explained.

He pointed to efforts in Summit County to address the loss of some 2,000 animals each year, mostly deer and elk. After overpasses, underpasses and fencing were installed, the number of annual collisions dropped from a high of 97 to just 2 accidents last year.

Madeleine West, director of the Center for Public Lands at the Theodore Roosevelt Conservation Partnership, the group behind the report, said Colorado is on the right track.

In 2019, Gov. Jared Polis signed an executive order to prioritize big-game migration corridor conservation, and in 2020 the Colorado Bureau of Land Management and the Department of Natural Resources agreed to amend the state's ten management plans.

"They agree that this needs to happen, that it's important for big-game migration conservation," West reported. "And they want to do it consistently, where the state wildlife agencies are using their science and data to inform management on BLM land."

Gibbs added protecting wildlife, and their ability to safely access seasonal habitat, also is important for keeping Colorado's economy strong now and in the future.

"Hunting, fishing, wildlife viewing is a $5 billion economic industry for the state of Colorado," Gibbs pointed out. "So the more that we can enhance and protect our wildlife resources will be the gift that keeps on giving for Colorado."

Support for this reporting was provided by The Pew Charitable Trusts.


get more stories like this via email
Social Issues
The coalition known as "Think Babies Michigan" has secured more than $36 million in funding to offer grants to child-care providers for infants and to…
Social Issues
Nearly 100 school board elections are coming up in Minnesota this fall, with some gaining attention because of the candidates who are running…
Social Issues
The so-called conservative "hostile takeover" of a small, progressive liberal arts college in Florida is seeing some resistance from former students …
Social Issues
High rent prices are draining the budgets of many Nebraska renters, who are paying between 30% and 50% of their income on rent. In some parts of the …
Social Issues
As the federal government nears a shutdown over a budget impasse in Congress, Wisconsin offices that help low-income individuals worry they'll have …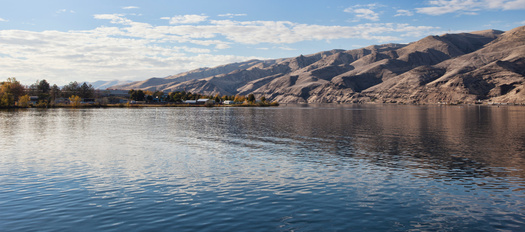 Social Issues
Indigenous leaders are traveling through the Northwest to highlight the plight of dwindling fish populations in the region. The All Our Relations …
Social Issues
Washington performs well in a new report scoring states' long-term care systems. The Evergreen State ranked second in AARP's Long-Term Services and …
Social Issues
A lack of housing options, mental-health challenges and a lack of connections and support have combined to drive an uptick in the number of foster …