Pandemic Concerns Surround WI Child Well-Being Report
MADISON, Wis. -- Before the pandemic, Wisconsin was mostly faring well in providing positive outcomes for children, but an annual wellbeing report said it appears the crisis disrupted progress, with racial disparities still a major concern.

The latest Kids Count report from the Annie E. Casey Foundation ranks the state 10th overall in the U.S. when measuring key indicators, which is similar to the previous report.

Erica Nelson, Kids Count and Race to Equity project director for Kids Forward, said the findings mostly include 2019 data, while noting Wisconsin wasn't seeing major progress, but still holding its own. The post-pandemic numbers in the report do show struggles, and she emphasized that cannot be forgotten, even as the crisis loosens its grip.

"If we just sort of go back to pre-pandemic levels of investment in children and families, I don't know if that's going to do for us what we need as a state in the future," Nelson asserted.

Pre-COVID, the report said 168,000 Wisconsin children were living in poverty. Census Pulse Survey data detailed in the findings showed after the crisis started, families with children dealing with food insecurity were at 11%.

That improved over the past year, but Nelson said getting back on track for families of color won't be as easy. Hunger issues for African American families were four times higher.

Nelson argued those findings are why policymakers need to be more aggressive in helping marginalized families, including minimum-wage hikes. With the American Rescue Plan, the Child Tax Credit was significantly expanded.

Leslie Boissiere, vice president of external affairs for the Foundation, said it puts money in the hands of low-income families, starting this summer.

"For families with children under the age of six, it's $300 a month that those families will be receiving," Boissiere observed. "So, at a time when families are concerned with being able to pay their mortgage, or to pay their rent or to provide food for their families, it's a significant amount."

But she noted it's only a one-year expansion, and advocates are urging Congress to make it permanent.

Another key finding from the Kids Count report showed an estimated 275,000 children in Wisconsin were living in families with a high housing cost burden.


Disclosure: Annie E. Casey Foundation contributes to our fund for reporting on Children's Issues, Criminal Justice, Early Childhood Education, Education, Juvenile Justice, and Welfare Reform. If you would like to help support news in the public interest,
click here.
get more stories like this via email
Environment
COLUMBUS, Ohio -- Succession is an inevitable process for Ohio farmers, and it can also be an opportunity to re-imagine the land. Vicki Harder-…
Environment
HELENA, Mont. -- To honor the Biden administration's steps toward greater ties with tribal nations, conservation groups are calling on it to list the …
Social Issues
PIERRE, S.D. -- Supporters of establishing recreational marijuana in South Dakota say they're pouring all their energy into a new ballot initiative…
Environment
RICHMOND, Va. -- In central Virginia, permanent access to land is one of the biggest barriers to farming. A new land-trust model aims to secure both …
Social Issues
BOSTON -- This holiday season, consumer advocates are urging Commonwealth residents to consider giving gifts that don't require purchasing anything…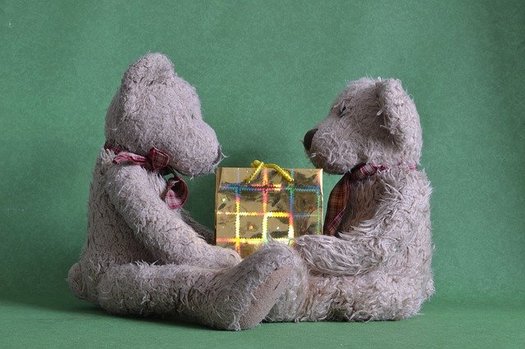 Social Issues
AUSTIN, Texas -- Supply chain delays have some holiday shoppers stressed that gifts won't be on store shelves on this "Black Friday," or won't arrive …
Social Issues
DETROIT -- As cold weather moves in, state agencies are working to make sure Michiganders know how to apply for the Michigan Energy Assistance …
Social Issues
NEW YORK -- A team of New York-based filmmakers is producing a documentary about reclaiming Indigenous heritage, told through the experiences of an 18…