Calls from Sustainable Businesses to Take Bold Action on Climate Change
Wednesday, September 29, 2021
CHICAGO -- More than 300 companies from Illinois and across the U.S. have signed a letter, urging Congress to curb climate change by modernizing the energy sector, improving air quality and lowering energy costs, among other measures.

They support both the bipartisan, $1 trillion physical infrastructure bill, already passed by the Senate, and the much larger budget reconciliation bill, up for a vote in the House this week.

Emily Lonigro, owner of LimeRed Studios, a design agency in Chicago, said fighting climate change is not only important to her personally when she thinks about her kids' futures, but it also impacts her business.

"The constant uncertainty of what's going to happen or shifting climate patterns, or even how it contributes to political instability, changes our work," Lonigro explained. "It makes it harder to make decisions."

Opponents of the budget reconciliation bill say it is too expensive, but the American Sustainable Business Council's letter pointed out preventing the effects of climate change will also help rebuild the economy.

Bill Wollrab, founder of the e-commerce marketplace AllPeople, also signed the letter. He said corporations have a role to play, and their customers can hold them accountable.

He argued despite opposition to Build Back Better from some large corporations, the business community sees the value in prioritizing a clean economy.

"The consumers hold the power," Wollrab asserted. "Customers are the lifeblood of any company, and for corporations to not listen to feedback from their customers, if their customers are saying, 'We want you to reduce your carbon footprint,' those companies will eventually lose."

Rep. Bobby Rush, D-Ill., of Chicago, joined more than 60 of his colleagues in pushing for $30 billion to fully fund a new Civilian Climate Corps, to put people to work in the renewable-energy sector, and prioritize investments in communities on the front lines of the climate crisis.


get more stories like this via email
Environment
COLUMBUS, Ohio -- Succession is an inevitable process for Ohio farmers, and it can also be an opportunity to re-imagine the land. Vicki Harder-…
Environment
HELENA, Mont. -- To honor the Biden administration's steps toward greater ties with tribal nations, conservation groups are calling on it to list the …
Social Issues
PIERRE, S.D. -- Supporters of establishing recreational marijuana in South Dakota say they're pouring all their energy into a new ballot initiative…
Environment
RICHMOND, Va. -- In central Virginia, permanent access to land is one of the biggest barriers to farming. A new land-trust model aims to secure both …
Social Issues
BOSTON -- This holiday season, consumer advocates are urging Commonwealth residents to consider giving gifts that don't require purchasing anything…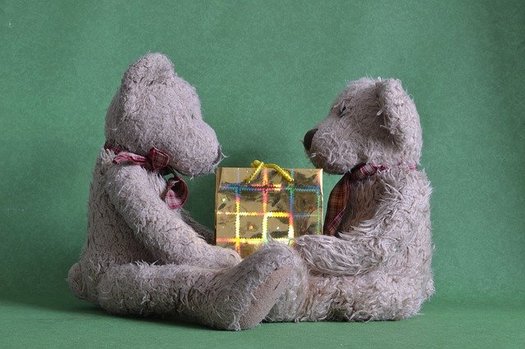 Social Issues
AUSTIN, Texas -- Supply chain delays have some holiday shoppers stressed that gifts won't be on store shelves on this "Black Friday," or won't arrive …
Social Issues
DETROIT -- As cold weather moves in, state agencies are working to make sure Michiganders know how to apply for the Michigan Energy Assistance …
Social Issues
NEW YORK -- A team of New York-based filmmakers is producing a documentary about reclaiming Indigenous heritage, told through the experiences of an 18…