Ballot Collection Law Could Affect Older Montanans' Ability to Vote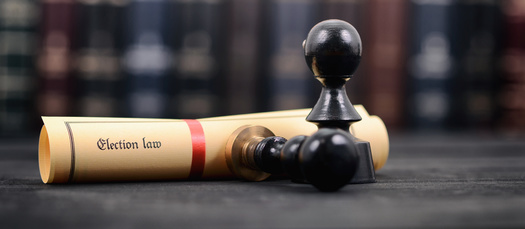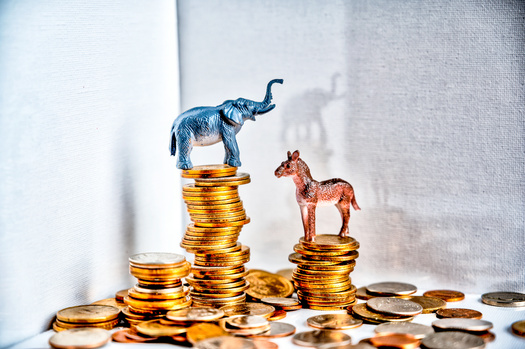 Wednesday, October 20, 2021
HELENA, Mont. -- A new law in Montana, which its backers said was designed to cut down on fraud, could instead make it more difficult for some Montanans to vote.

During the 2021 session, lawmakers passed a measure to prohibit the practice of collecting and delivering voters' sealed absentee ballots for monetary benefit.

Alex Rate, legal director for the ACLU of Montana, said the law's ambiguous language could have a number of effects; for instance, on someone living in a retirement home who has a staff member deliver their ballot to the mail.

"Vulnerable communities, such as seniors or people living in assisted living who need the assistance of others, are going to be particularly impacted by these types of voting restrictions," Rate contended.

A similar Montana law was struck down as unconstitutional in 2020. The new law is part of a wave of other Republican-sponsored bills in Montana and other states that purport to secure elections.

Ballot collection is important in Montana because so much of the state is rural. Rate pointed out having ballots collected is especially helpful for the state's indigenous communities, where post offices and election offices may be far away. He also noted Native Americans have faced racism in the towns bordering reservations.

"You can imagine that it's not on the top of somebody's list to go expose yourself to that type of racism, and discrimination and hostility, in order to cast your ballot," Rate asserted.

Rate emphasized the law could have a chilling effect on voting, because potential voters might assume the law applies to them, when in fact, the restrictions are much narrower than they understand.

"I think that there is a real danger that we're going to see ballots going uncounted as a result of this particular law," Rate remarked.

Rate stressed the ACLU of Montana aims to have an injunction in place by next year to prevent the ballot-collection ban from going into effect before the 2022 elections.

Support for this reporting was provided by The Carnegie Corporation of New York.


get more stories like this via email
Environment
New Mexico continues to battle the largest wildfires in its history, and other states including Nevada, along with parts of Arizona and Colorado…
Social Issues
A new museum exhibition in Baltimore opening to the public today aims to tell the story of Maryland's fight for civil rights, both in the past and …
Social Issues
Virginia's food banks are facing a perfect storm of issues. High inflation for everyday goods is driving up food costs for lower-income families…
Health and Wellness
Vice President Kamala Harris met with abortion providers from Missouri and other restrictive states Thursday to consider ways the Biden administration…
Health and Wellness
Today is National Bike to Work Day, and while it may sound "easier said than done," it may not be as daunting as you think. Enthusiasts said the …
Environment
Connecticut is celebrating its first estuary reserve, which will help identify environmental threats to waterways and natural resources. …
Health and Wellness
A new report urges states to take steps to minimize Medicaid coverage loss when the state of emergency for the pandemic comes to an end. COVID …
Environment
New York elected officials are calling on the General Assembly to pass legislation to transition new buildings off fossil fuels, saying it would make …