Legal Question Hangs Over SD Social-Studies Process
Tuesday, October 26, 2021
PIERRE, S.D. -- A new framework is moving forward for updating social-studies standards in South Dakota schools, and as the process took shape, a civil rights group warned the state is likely overstepping constitutional boundaries for earlier removal of Native American references.

The ACLU said even though South Dakota is starting from scratch, the state still is in danger of violating Equal Protection and First Amendment provisions under the U.S. Constitution.

It stems from removal of several references to Oceti Sakowin history and culture during the first attempt to update standards.

Stephanie Amiotte, legal director for the ACLU of South Dakota, said it prevents Indigenous students from feeling seen in the classroom.

"Any time a child feels welcome and feels as though they are heard and seen by being represented in the classroom, there's going to be a natural flow of receiving education," Amiotte asserted.

The removal happened after a working group developed a new curriculum and submitted it to the state. Gov. Kristi Noem paused the process amid criticism over the changes.

The ACLU called on the administration to include all removed references in any new draft, along with additional Indigenous topics.

A Noem spokesman said the group is misunderstanding the administration's approach, contending the standards in question remain in place.

Amiotte, an enrolled member of the Oglala Sioux Tribe, said while they are ultimately trying to ensure Native American students do not feel discriminated against, they also want to improve learning opportunities for everyone by fostering honest curriculum.

"We think that it's incredibly important for the well-being, not only of Native American students, to know that we are a state that includes all races," Amiotte stressed.

Meanwhile, the Board of Education Standards has adopted a new timeline. It includes opening up the application process next Monday for those who want to be part of a new working group that will help craft a plan.


get more stories like this via email
Environment
Since its inception, Earth Day has been an occasion to advocate for a cleaner planet - but in 2022, climate change is bringing a higher level of …
Health and Wellness
While many Americans have resumed normal lives after the past two years, the COVID pandemic has not gone away, especially if you have a pre-existing …
Social Issues
An initiative that would repeal Washington's capital-gains tax on the state's richest residents is struggling to gain traction. Initiative No…
Social Issues
Oregonians are casting their ballots for Tuesday's primary election. One issue affecting many voters is access to child care. Courtney Helstein…
Social Issues
Gov. Tom Wolf, lawmakers and community leaders are calling on the General Assembly to pass legislation that would send checks of up to $2,000 to …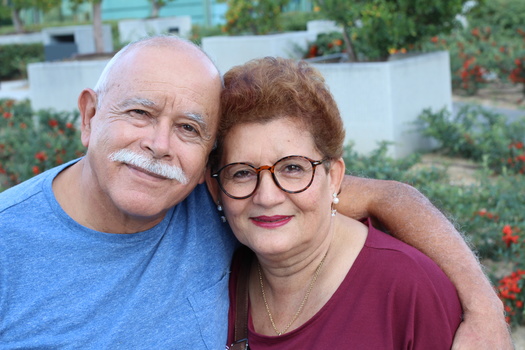 Social Issues
About half of Latinos either lost a job or had their wages cut during the pandemic,according to a recent survey from Pew. Now, AARP is offering a …
Social Issues
During the first year of the global pandemic, medical consumers in Colorado received more than one million low-value healthcare services - diagnostic …
Social Issues
May is mental health awareness month. As part of that, groups in Idaho are using HOPE Week to help kids in crisis and reduce the state's worrying …