Consumers Advocate: Give Experiences, Refurbished Gifts This Holiday Season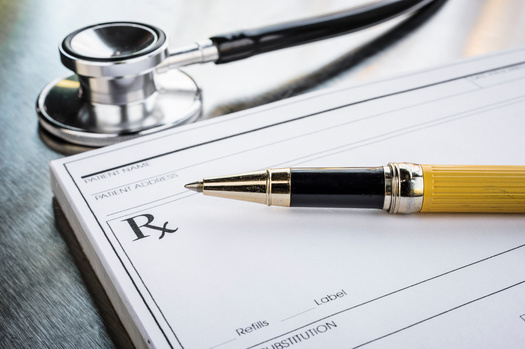 Friday, November 26, 2021
BOSTON -- This holiday season, consumer advocates are urging Commonwealth residents to consider giving gifts that don't require purchasing anything. Or, if you have to purchase something, shop for refurbished items.

Janet Domenitz, executive director of the Massachusetts Public Interest Research Group (MASSPIRG), said while Black Friday and Cyber Monday deals on electronics and other items may look appealing, there are great deals on refurbished items year-round.

"There's a shortage of goods and supply-chain problems, so you may well find yourself having more options for purchasing gifts by considering refurbished items," Domenitz explained. "Good for the environment, good for your pocketbook, good for options."

She noted MASSPIRG has two guides, one called "Buy Less Give More," which ideas for experiences, pre-loved gifts, classes, chores and tasks and baked goods, among other things. The other is called "Fixed for the Holidays," which gives recommendations on where to shop for refurbished items.

Domenitz noted many people do not realize the impact throwing out electronics and other items after just a few years can have on the environment and the nation's waste.

"If we could all keep our smartphones for one year more than we do, we would reduce the demand for manufacturing materials by 42 million pounds a day," Domenitz asserted.

Domenitz added when you buy refurbished items, there are some things to remember. She said it's important to make sure the manufacturer has a track record of durability and repairability, and to know what you want when you shop.


get more stories like this via email
Environment
Nevada is set to lose 8% of its Colorado River water allotment next year because of perilously low water levels at Lakes Mead and Powell caused by a 2…
Environment
Although President Joe Biden has signed the Inflation Reduction Act into law, many are hoping he will declare a climate emergency to provide further …
Environment
The Bureau of Land Management is kicking off its planning process for managing Grand Staircase-Escalante National Monument with several public hearing…
Social Issues
The midterm elections are less than three months away, and in Iowa, recruiting continues for those interested in helping at polling sites, where the …
Social Issues
As Florida Gov. Ron DeSantis defends and expands his call to have military veterans bypass the teacher certification process to become educators…
Social Issues
President Joe Biden signed the Inflation Reduction Act into law Tuesday, providing a means for making prescription drug prices more affordable in the …
Health and Wellness
A relatively new virus known as monkeypox has made its way to the state of Washington. About 280 cases have been reported, with 240 occurring in King …
Health and Wellness
Coloradans struggling economically put their health at risk when they decide not to turn on cooling systems, frequently out of fear of not being able …