Don't Let Holiday Hustle and Bustle Overwhelm Fido and Fluffy
Thursday, December 16, 2021
ALBUQUERQUE, N.M. -- Whether your pet is shy or outgoing, keeping them happy and healthy during the busy holidays can be a challenge.

Your curious cat might view a tree adorned with ornaments as a new toy, so make sure it's securely anchored. Dogs, on the other hand, like to chew on things and won't know seasonal plants such as evergreens and poinsettias are toxic.

Desiree Cawley, marketing manager for One Albuquerque Animal Welfare, said if guests are coming or parties planned, it's best to prepare much like pet owners do for the Fourth of July.

"Keep them in a bedroom, give them their favorite toy, have a TV going, so it muffles the sounds outside, so then they're not feeling overwhelmed when you have a lot of people in your house that they don't know," Cawley suggested.

Through Dec. 31, Albuquerque's Operation Silent Night is collecting financial donations along with small toys for cats and dogs including treats, beds, brushes, collars and other items for pets waiting to be adopted at the city's Animal Welfare Shelters.

In addition to taking it easy on scraps from the table, Cawley reminds pet owners to be mindful of what gifts are under the Christmas tree, especially if there is no indication as to what's inside.

"They may be cookies, they may be candy," Cawley pointed out. "And of course, dogs have a good sniffer, and so they might think that would be a good present to open for themselves."

Cawley also noted pets appreciate sticking to their routine as much as possible.

"And so when it gets changed, you have to be a little more understanding," Cawley urged. "Reassure them that everything is OK, and maybe love them a little extra."

If your pet will be boarded for the holidays, Cawley emphasized they might be overwhelmed by all the different smells in a kennel, and recommends bringing an item for them to snuggle.

"Make sure you give them the dog's blanket, favorite toy, their bed," Cawley recommended. "So they have that sense of smell, so if they have something like a security blanket kind of thing, would be ideal."


get more stories like this via email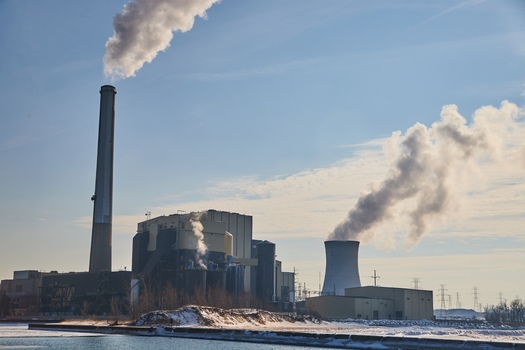 Environment
By Tom Perkins for Planet Detroit.Broadcast version by Mark Richardson for Michigan News Connection with support from the Solutions Journalism Network…
Environment
By Jared Brey for Governing.Broadcast version by Deborah Van Fleet for Missouri News Service reporting for the Solutions Journalism Network-Public New…
Social Issues
South Dakota is once again locked in a debate over a bill concerning transgender youth. It seeks to ban gender-affirming care, with supporters …
Social Issues
While the Pennsylvania House is still out of session and won't resume until late February, the public and advocacy groups are voicing their concerns…
Social Issues
Better health and educational outcomes are being touted as the potential benefits as Minnesota lawmakers discuss whether to provide free school meals …
Social Issues
CORRECTION: YouthTruth surveyed more than 28,000 high school seniors from the class of 2022 and the class of 2019 in 19 states, including New York…
Social Issues
For more than two decades, a workforce development program in El Paso has invested in the economically disadvantaged to help them attain the …
Health and Wellness
Nebraska's long-term care facilities face staffing shortages and other factors that could lead to more closures if state funding isn't increased…