Experts: New Yorkers Should Monitor Excess Screen Time, Blue-Light Exposure
Thursday, January 20, 2022
Health experts are warning the public about the mental, social and physical health risks of using digital devices too much, including the possible damaging effects of blue-light exposure for kids and adults in New York who are working and learning remotely.

Dr. Scott Edmonds, chief eye care officer for United HealthCare, said blue light is a low-wavelength, high-energy light, which can boost a person's alertness, but doctors and researchers are concerned about the effects it can have over time.

"Research shows it's toxic to the retina," Edmonds cautioned. "It causes the retina to change its metabolism and, over the long term, could lead to retinal damage."

Experts advised the best ways to reduce blue-light impact are to keep screens at least 30 inches away from your eyes and to use a blue-light filter or glasses. Another recommendation is the "20-20-20" rule: After 20 minutes of computer work, take 20 seconds to look at something 20 feet away.

Studies regarding the dangers of too much screen time find other side effects, including poor mental health and not enough physical activity.

Ilana Lowery, regional director for Common Sense Media, a nonprofit reviewing online materials designed for kids, stressed the need for children to develop one-on-one social skills.

"When you can learn to be a critical thinker from a very young age, that sticks with you," Lowery explained. "You can't always do that when you're just watching TikTok challenges and stuff like that. When you have face time with people, you learn how to be social, you learn how to interact."

Lowery added it is important for parents who want their kids to cut down on-screen time to set a good example.

"It's critical, really, for families to think about how they use media as a family," Lowery asserted. "I think it's really important for parents or caregivers to model the behavior that they want their kids to have."


get more stories like this via email
Social Issues
One of North Carolina's oldest Historically Black Colleges and Universities is finding new ways to help students stay enrolled and graduate. Recent …
Social Issues
A new survey finds 8 in 10 Kentucky parents say afterschool programs could help their child combat social and mental-health struggles by reducing unpr…
Environment
A technology that once existed only in science fiction soon could emerge as a viable solution to climate change. The city of Flagstaff has added …
Social Issues
A new report found Texas likely undercounted the number of people who actually live in the state when gathering information for the 2020 census…
Environment
Minnesota has more than 10,000 brownfield sites, which are abandoned or idled properties in need of contamination removal. State officials will soon …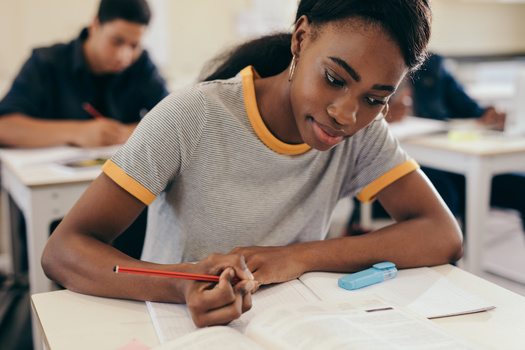 Social Issues
By age 35, workers with a bachelor's degree or higher are about twice as likely as workers with just a high school diploma to have a good job - one …
Environment
The mayor of Huntington, where more than 200 homes were recently damaged by severe flooding, said now is the state's "one chance" to prevent other …
Social Issues
Alzheimer's disease is one of the leading causes of death in North Dakota, prompting state officials to launch an online dashboard, where the public …